Uyo — In Akwa Ibom State a man may have to marry the corpse of his girlfriend, if the culture demands this.
After several fruitless efforts to see the Eberefiak Oku Uyo (Clan head of Uyo and custodian of Ibibio culture) in his palace for comments on the matter, one of the Uyo chiefs met at the palace, Chief Effiong Udoh Akpan told Daily Trust "Such marriages are conducted between a boy friend that sees a girl that he likes, invites the girl to his house and decides to live with her in the house without initiating the process of traditional marriage up to the time the girl died while living with him. After fulfilling all the traditional marriage rites, the boy friend is then given the permission by her parents to go ahead and bury her. That is entirely a different procedure.

"The corpse of the lady will be laid in state and the boy friend will come and lie down beside the corpse. He must lie down beside the corpse for a whole night because she is his wife. The boy friend will be locked in a room along with the corpse. He will be responsible for the burial expenses. The following morning they will open the room, and the corpse is taken to the grave for burial. He will buy drinks, cook food and pay the musicians.

"If for any reason the parents of the girl suspect that he is responsible for the death of the girl, either through negligence or any form of cruelty, or physical attack, that is entirely a different thing. All these, marriage after death and the burial happens when the death is believed to be a natural one. If it is not a natural death and the boy is implicated or responsible, some parents settle it physically while, others go to court," he said.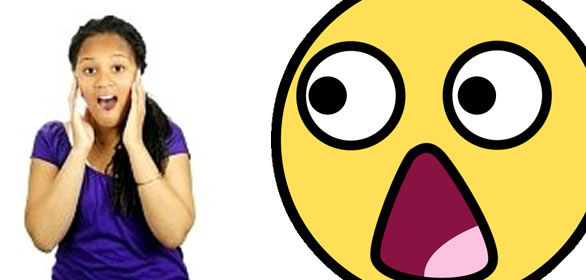 One of the victims of such traditions, Nsikak Imoh said his major downfall in life started when he met his late girl friend Mary Effiong in Kaduna in 2009. "Then I used to sell provisions at Kasuwan Barci in Kaduna. I was in my shop when a Hausa trader came with her to my shop and said see one of your Igbo sisters who is looking for her brother. You know in the north, they term all of us as Igbos. Mary told me that she was actually not looking for any particular person. She said she was in Kaduna to look for admission at Kaduna polytechnic and that the process will take days , so she wanted to see if she can get an Akwa Ibom woman to stay with.

"I hosted her. She got the admission and stayed with me. She was going to the school from my house until she fell ill and died in a hospital. I paid all the medical expenses and arranged for the corpse to be transported to her place at Ibiono Ibom. I knew there will be problems. But because my conscience was clear and looking at the trouble I took and the money I spent, I did not expect the trouble I ran into. On getting to their compound, the parents drove me away with the corpse. I went and deposited the corpse at a morgue first. That was another expense. The four people that accompanied me and the corpse from Kaduna went back. I had to go and mobilize my relations in Uyo to intervene in the matter.

"The oracles were consulted. To be sure I was not implicated in her death, despite the medical and police reports I went with. After some negotiations between my parents and the girls parents, I was meant to marry the corpse, and bury her thereafter. I had to go back to Kaduna to sell all I had to be able to do that. Even at that, I was supported financially by my people, before I could meet some of the necessary demands. I have not recovered financially since then. I have not been able to return to Kaduna since then," he said.

Udoma Akpan Udoma is from Akwa Ibom but based in Benin City, Edo State. Udoma told Daily Trust in Uyo that he has a broken home, his business is fast going down, and he is having a serious mental and psychological trauma following the death a girlfriend he was helping. Udoma said he is married to an Edo lady with four children. He is the proprietor of a private primary and secondary school in Benin.

"I am happily married and living with my family when a female Corp member, Miss Ekaete Usoro was posted to my school for her primary assignment. I discovered that she was from the same Akwa Ibom with me. We started a relationship. But when I realized that my wife was becoming very suspicious about my movement with Ekaete, I rented a room for her at Ikpoba Hills in Benin, far away from our school. When she finished her service early this year, I got a teaching job for her at a friend's school in Benin. It was not possible for me to retain her in my school, because my wife was not comfortable with her.

"Around December last year, she went to her place and brought her younger brother that I admitted into my school, and I paid for WAEC, NECO and JAMB for him. He is currently writing his WAEC. Just last week the brother rushed to me in my school and said the sister was dead. She died when she was returning to Benin from Onitsha, where she went to buy some clothes for sale. I went with the brother to a hospital at Agbor where we identified the corpse, and transferred it to a morgue in Benin. The next day I sent the boy home to go and tell their people what happened. He returned two days later without a word from the family.

"I arranged for vehicles, a burial party (undertakers), a live band, an ambulance to convey the corpse, a medical and police report stating that she died in a motor accident. We arrived here 3 days ago and are yet to be received by the parents. They want to force me to marry and bury the corpse. I cannot do that. I am a Christian. Moreover, I am married and cannot therefore marry anyone either dead or alive. I don't know the confusion they are trying to cause. I was only helping her. I am not responsible for her death.

Some people have gone to tell my wife what is happening. She no longer picks my calls," he said.
But Ekaete's elder brother who works at the state secretariat in Uyo, Mr. Usoro Udoh Usoro said the family has no problem with Udoma. "We do not know Udoma. We do not have an in-law by name Udoma. Yes, we have a daughter and sister, Miss Ekaete that resides in Edo. Ekaete is single. She is not married. The family will raise a delegation to go to Edo and trace Ekaete. If we don't find her and anybody said Udoma is keeping her, that is when Udoma will be asked to produce her for us.

"For now, we are not interested in who has died and who has not died. It has not reached that point, and we hope it will not get to that. Our Ekaete is hale and healthy and we do not approve any form of relationship between her and anybody, and no one has the consent of this family to either put Ekaete in family way, or keep custody of her. Yes, he came with a corpse and we asked him to take the corpse away. Our Ekaete is alive and we do not know him to be linked to any of our persons that he will approach us with a corpse. Where and how he takes his corpse is not our business," he said.

Dr Kudirat Sanni is a lecturer at the department of Education foundation, guidance and counselling of the University of Uyo. She has been in Akwa Ibom state for several years, and is familiar with the culture of the people. She said though the culture does not provide any form of punishment for girls whose boy friends die while living with them before they marry, the particular Akwa Ibom culture is aimed at addressing some ills in the society.

"Parents are worried over the attitude of some men that carry and keep girls indefinitely, without marriage. It is worrisome and this culture is targeted at discouraging that. When a man knows that when his girlfriend dies in his custody he will be subjected to all the procedures of marriage to the corpse, as he would have done when the lady is alive, he will either leave her alone or arrange to marry her appropriately. The culture is actually helping to minimize the rate at which men date ladies without marriage," she said.


---