The Catalan coach says his star forward is an honest player and claims that he went down in the area on Sunday night as he was fouled, not because he was looking for a spot-kick.

Barcelona coach Pep Guardiola has categorically denied allegations that Lionel Messi is a diver in the wake of his side's 1-0 victory over Sporting Gijon.

"I did not see it, but everyone should know that when Messi goes down it is because he has been fouled. The officials saw it better than me, you should know that," said Guardiola.

Messi had previously been booked for simulation in the 2-2 draw against Real Sociedad, but Guardiola leapt to his star man's defense, refuting any suggestion that the Argentine is a dishonest player after the 24-year-old was denied a penalty following a challenge by former Barca team-mate Alberto Botia.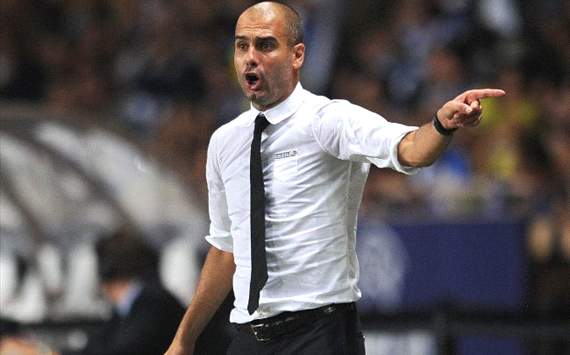 On the match itself, Guardiola praised his side after their opponents made it a stern test for the Spanish champions.

"We came up against a great Sporting Gijon, with many people at the back, very close to each other," he told reporters after the game. "There were not any spaces because they closed down very well.

"Every time we have come off a Champions League game, we have found things hard for us. We played well in the first 30 minutes.

"Then we were not brilliant because of Sporting's good game, but we controlled it and they did not create any chances."

The victory over Gijon sends Barcelona to the top of the table for the first time this season, level on points with Levante.
---