26-Year-Old Man Jailed For Stealing Church Offering In Lagos.

When Onyeka Eze stormed God's Pentecostal Mission aka GPM located in the highly density Iba, a suburb of Lagos penultimate Sunday just like every other worshipers, little did they know that he had an ulterior motive.




Propelled by villainous intent, after the service that night, the congregation dispatched only for Eze, 26, to return at the wee hour of the following morning and attempted to do away with the church's property.

Nemesis caught up with the lad who hails from eastern part of the country when the noise of his action attracted the senior pastor's attention. He came out of his office and saw Eze with some undisclosed amount and gas cylinders belonging to the church.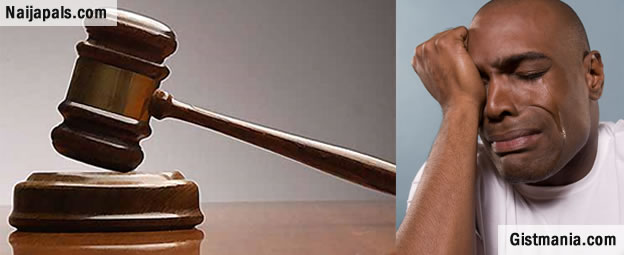 Narrating how Eze broke into the Holy House to the Ojo Magistrate court, the police in-charge of the case, Corporal Israel said:

"The convict on Monday, September 16, 2012 broke into the God's Pentecostal Mission aka GPM, situated in Iba area of Lagos and was trying to elude with some church money and gas cylinders belonging to the church. It was end of the road for him when his movement woke the senior pastor who was sleeping in his office located within the church premises.

Apparently remorseful, the convict, who resides at Ijankin in Lagos admitted he was guilty of the charges against him with flimsy reasons after several denials.
His words: "I am guilty of the charges against me. It was the devil that pushed me into the act. I don't have a job; I'm a conductor and needed some money for myself that was why I decided to go to the House of God. I've not stolen before, this is my first time and I promise never to do it again. I swear to God I will repent and I want the court to tamper justice with mercy'' he pleaded.

The presiding Magistrate, T.O Shomade after several trial, sentenced the accused to six months imprisonment without option of fine. "This would serve as warning to other youths who hide under the influence of penury to commit crimes as such act contravenes the law'' he said.

http://gidileak.com/27-year-old-man-jailed-for-stealing-church-offering-in-lagos/