In what can be described as the height of wickedness or extreme case of sexual perversion, a man has subjected a 13-year-old girl to a terrible show of his machismo by continuously having sex with her for two weeks.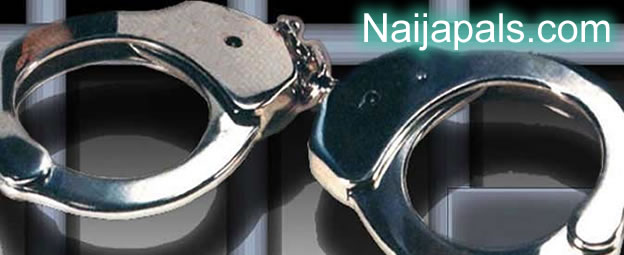 The girl, Faith (surname withheld) is in primary six in a public school at Ajeromi-Ifelodun Local Government Area of Lagos State.

Sunday Sun investigations revealed that the amorous game must have been going on for long before the two weeks' "sabbatical" when the immoral act became a daily routine.

It was gathered that the young girl had before now been playing truancy forcing the Head Mistress of her school to alert her parents and she was cautioned. Thereafter she attended school regularly for about two weeks before she again became truant.

Narrating her ordeal, Faith who looks younger than her age said the man she simply identified as Edwin lured her to his shop one day, enteraintained her with juice and thereafter he started caressing her. Later the did was done.

She added that she was scared and terrified but the man would not leave her and instead caressed her and later laid her on her back, removed her clothes and had sex with her.

After the sexual escapade, she said, the man gave her N100.

The man later cajoled her into coming to his shop during school hours as a result of which she was absent from school for complete two weeks.

Said she "He told me that if I tell anybody, I would die. Or he will send people to go and kill me when I am passing by. That was why I was afraid to tell anybody".

According to her, the man used to made love with her in his shop and after school hours he would release her to go home telling her to come back the following day. As usual, he always gave her a parting gift of N100.

"He always gave me N100 after having sex with me . He also used to buy food for me when I was with him", she added.

It was gathered that once the man wanted to commence his diabolical act, he normally bribed a woman who sells orange beside his shop and the woman would leave.

The bubble however burst last week Friday after the school invited the girl's parents to inquire about what was happening to their daughter as she had not been in school for two weeks running.

Sunday Sun learnt that her parents were surprised to hear the allegation and they told the Head Mistress (HM) that it could not have been true because she left home everyday in school uniform and other materials.

Since the day was Thursday, she told her parents the following day being Friday, that they should ensure that the moment she was through with her school preparation and about to leave home they should grab her and bundle her to her office to come and explain herself.

The game worked, as Faith was face-to-face with the school head the following day.

After interrogation in the presence of her parents, the fear of her HM overwhelmed her and she said it all.

She was said to have felt remorseful that she could not hold back anything from what transpired between her and Edwin.

Her father (name withheld) was also downcast on hearing the confession of her daughter.

Her father while speaking with Sunday Sun, was apparently perplexed and said he did not have any iota of suspicion that his daughter was not actually going to school during her truancy.

"Everyday she dresses and carries her school bag and leaves home. I never believed that she was going to somewhere else", he said.

He lamented that the man wanted to ruin her life praying that he should leave his daughter alone.

When Sunday Sun met the man whose name is Edwin (surname withheld) in his shop on Thursday, he admitted knowing the girl but denied ever having sexual intercourse with her.

He also said the only time he gave the girl money was on Friday when he gave her N50.

"I swear God knows I don't have anything with this girl. If I have anything with her, anything I am looking for in this world I should not get it", the man who said he was 47 and married with four kids swore.

Edwin said he hails from Imo State and told Sunday Sun that the first time he saw the girl , she was wandering in uniform on his street and he inquired from her why she was not in school and she explained that she was in need of N1000 for school.

He said he later advised her to go.

But the girl countered saying after the first meeting on the street, the third day while she was going somewhere with a friend, three women and a man accosted her and took her to his shop and from that day they started having sexual intercourse.

"I swear this man had sex with me for two weeks" she insisted.