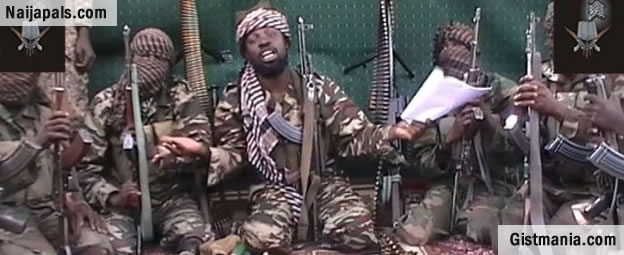 Representatives of the dreaded Boko Haram insurgents may have submitted a list of its men it wants the Federal Government to release in exchange for the abducted school girls seized at the Government Secondary School, Chibok, Borno State in April, a Punch report said.
The process of verification of the status of the men on the list has also started, the report quoted a security source as saying.
This verification is to ascertain the state of health of the Boko Haram men.
The source, according to the report, claims that the on-going talks with representatives of the insurgents in the Chadian capital have witnessed great progress, claiming there had been other meetings at three different locations held in the spirit of the ongoing peace deal.
He dismissed fears that the insurgents may decide to back out of the negotiations because of recent confrontations with security forces.
"We have made a big progress, a very big progress on the issue of the on-going negotiations. But these are not the right time to discuss details", the source said.
The source also refuted claims in the media that there were abductions recently in Yola, Madagali and other towns in Borno State, adding that the security agencies had decided not to talk on the negotiations until the set objectives had been achieved.


The source said: "The media should show some restraint in reporting this matter; this thing is about the country; people should not report this negotiation with sensationalism. You know how sensitive it is.

"Another thing you must note is that many of the reports about this negotiation are false; they are not true".
---
Problem with this article? Please email reporter[at]naijapals[dot]com or visit our contact page