President Robert Mugabe has sacked his Vice President, Joice Mujuru alongside eight other ministers, accusing them of corruption and plotting to kill him.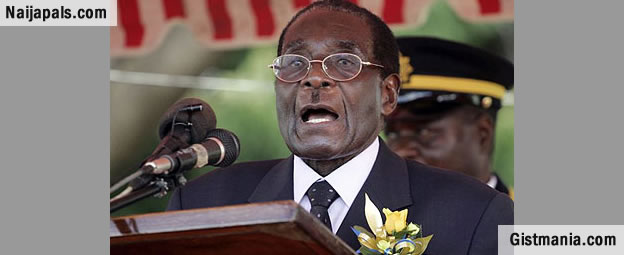 A statement issued by the Chief Secretary to the cabinet, Mishech Sibanda, confirmed the dismissal saying: 'President RG Mugabe has exercised his executive powers to release the Honourable Joice Mujuru… with immediate effect; Mrs Mujuru's conduct had been 'inconsistent with the expected standard.'

The ministers close to the Vice President who were sacked include: Indigenisation minister, Francis Nhema; Energy minister, Dzikamai Mavhaire; his deputy, Munacho Mutezo; ICT minister, Webester Shamu; Labour minister, Nicholas Goche; Higher education minister, Olivia Muchena; minister for Presidential Affairs, Didymus Mutasa and Mashonaland East minister of State for Provincial Affairs, Simbaneuta Mudarikwa.

According to reports, Mrs Mujuru has spoken, denying the allegation that she is plotting against the president, adding that her loyalty to Mugabe is 'unquestionable' and it was 'repugnant' and 'ridiculous' to suggest she had plotted to kill him or wanted to remove him from office.

Robert Mugabe, who is 90 years old now, is the oldest and currently the longest serving president in Africa having been in power for 33 years and still planning to run for the 2018 presidential election.