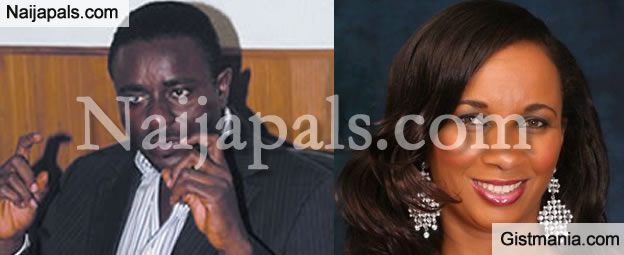 Emeka Ike has reacted to reports claiming he is happy with the imprisonment of Actors Guild of Nigeria's President Ibinabo Fiberesima's imprisonment.

Emeka Ike and Ibinabo has been in court for a long time battling for the Presidency seat of the Actors Guild. He recently accused her of impersonating him by stating she was still the president of the union.
In his chat he debunked the reports saying he is jubilating at the predicament of Ibinabo.

He said;


Quote

"I should not be assumed to be happy with the present travail of Ibinabo Fiberesima."We are in court on the matter of our guild, the Actors Guild of Nigeria, not on the issue of death or motor accident. I don't wish jail for her."Ibinabo has been impersonating to be the president. I am the president. I only want her to vacate the office. If she has a case and jailed for it, it has nothing to do with me..