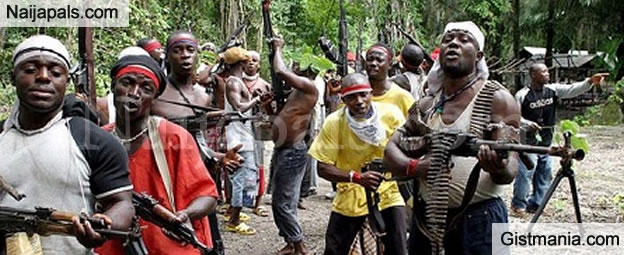 There were indications yesterday that kidnappers who stormed Lagos State Model College, Igbonla in Eredo Local Council Development Area of Epe, Thursday, abducting six persons, including the school's Vice Principal, a teacher and four students, have contacted families of the abducted persons.

The Commissioner of Police, Lagos State Police Command, Fatai Owoseni had said two of the students were rescued by the Police.

This is just as it has been revealed that the kidnappers visited the vicinity on four occasions, apparently to survey the terrain, before they struck.

But the concerned families kept mum on the exact amount demanded by the kidnappers as ransom.

Their action, as gathered, followed strict instruction from the kidnappers, not to divulge any conversation with them to security operatives.

Vanguard reports that three families were contacted at 2am, 2. 50am, and 4am respectively, yesterday. They were said to have used a telephone line which read unknown number . It was gathered that they assured the concerned families of the safety of their children .

One of the family members who spoke with Vanguard on the condition of anonymity, said,
" My sister's phone rang at about 2.50am , where a male voice instructed her to leave the place if there was anyone with her. The stranger said he was calling in respect of our kidnapped relative. He warned that the conversation should not be divulged to security agents.

He threatened that if the instruction was not adhered to, they( family ) would be held responsible for anything that happens to their abducted relative.

"Yes, they demanded ransom, but I can not tell you in order not to jeopardize the safety of our relative. But they demanded millions of naira. My sister pleaded with them to bring down the amount that her husband was at the moment out of job but the stranger did not respond. She also asked to speak with our relative with them, but she was not granted that request. She was told that she would only be allowed to do so after agreement was reached on the payment".



Another parent of one of the students who also refused to state the exact amount demanded as ransom, admitted to have also been contacted and assured of her son's safety. She claimed that the call was received by her husband at about 2am.

When Saturday Vanguard visited the school yesterday, family members of the abducted persons were sighted at the premises. But they all kept sealed lips when approached.

But one of the teachers who claimed to be the school's administrator but refused to disclose his identity, said academic activities were ongoing.

It was gathered that a meeting between the school's management and the parents was held yesterday, where the parents were assured of the safe return of the abducted persons.

Meanwhile during an interaction with some residents of the community, it was discovered that the kidnappers apparently visited the vicinity to under study the terrain before they struck, Thursday.

Some of them revealed that they noticed strange faces within the community on four occasions. One of them who simply gave his name as Mukaila said :
" We noticed some strange faces at about four times last month. They were about five in number and they walked in threes and twos. One of them even asked some of us questions on registration of students into the model school and we told them to go to the school and find out themselves.

"On two other occasions, these same persons asked me and another resident about enrollment into the school and we told them we did not know since our children don't attend the school. I became curious when one of the residents approached me last Friday of September and said that three men had on two occasions asked him about admission into Igbonla model school. I suspected they had a sinister motive for their visit. I thought they were robbers or hired assassins.

So when I saw them again last Friday, I immediately took another route because I did not know their mission. It was after the kidnap saga that I realised they came to monitor the terrain. They only entered the school on their second visit.

Security operatives as well as local vigilante, were sighted around the school premises, while the Commissioner of Police, Lagos State Command, assured that the operatives were on top of the situation, Vanguard reports.