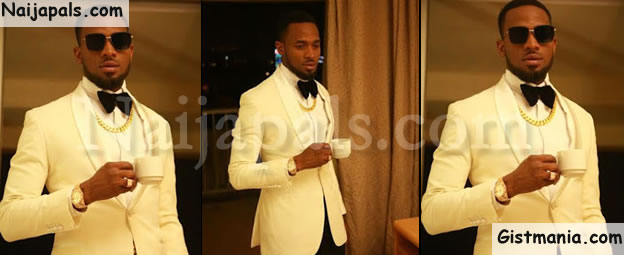 Fresh facts have emerged as to why Nigeria's self-acclaimed Kokomaster, Oladapo Oyebanji, popularly known in entertainment circles as D'banj, lost out on his endorsement deal with ultra premium vodka, Ciroc.

We can inform you authoritatively that since Guinness, a Diageo company has merged with all Diageo brands, all have not been the same with staff and ambassadors of the brand, as many have lost their jobs and endorsement deals with the brand. D'banj One celebrity that was part of the major hit was D'banj, who we gathered parted ways after completing the 2015 nationwide Ciroc tour alongside Bankole Wellington, popularly known as Banky W.

Impeccable sources reports that D'banj lost a contract renewal on account of his unacceptable stand over the adjusted terms that were made in tune with the current economic recession. We learnt the tour that has given D'banj's career sustainability and boost, favoured Banky W, who is still very much in the deal as an ambassador, as the brand gives sponsorships and endorsements for his videos and trips.