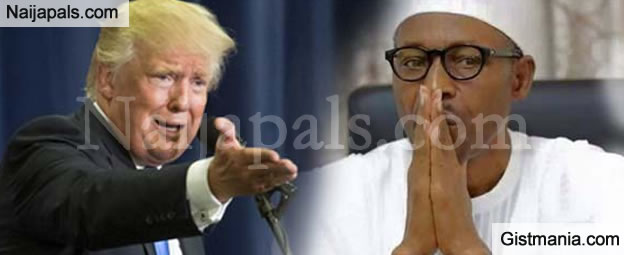 The presidency has insisted that President Muhammadu Buhari, was not snubbed for the inauguration ceremony of US president-elect, Donald Trump.
Trump will be installed as the 45th American president today, Friday, January 20, 2017.
Buhari was among the first world leaders to congratulate him, after he floored Democratic candidate Hillary Clinton in the elections last November.
In a statement released on Thursday by Buhari's media aide, Malam Garba, the presidency said: "Gentlemen, I think we should respond to refute this falsehood. The US does not invite Heads of State or President to the inauguration of their Presidents. Our President could therefore, not have been snubbed."
This comes as rumours have been circulating on social media that Trump chose Buhari's predecessor, Goodluck Jonathan, as Nigeria's representative at the ceremony.
Buhari has since flown out of the country to the United Kingdom, on a 10-day annual leave.