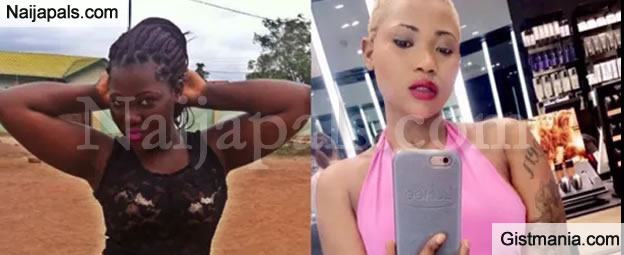 Hard to believe it's the same person right? But it actually is.
Her name is Queen Farcadi and as she would tell her detractors, 'God's been good' to her.
The Ghanaian lady, who is a video vixen and nudist, has been trending on Twitter since yesterday after old pictures of her looking a lot darker than she does now surfaced on the Internet.
Her followers have been comparing her to Nigerian Snapchat sensation, Bobrisky.
And just like Bobrisky, she's not afraid to own her skin toning.