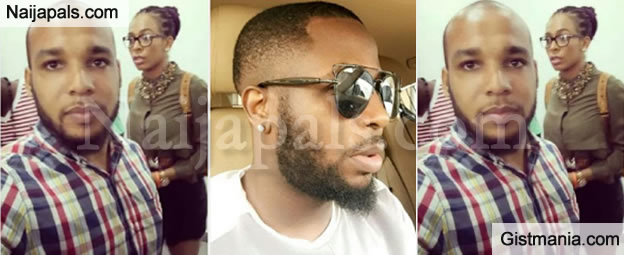 TBoss' brother, Christopher Idowu who called out ace Nigerian music producer, Tunde Ednut, over what he wrote about his sister, leading to subsequent fall outs on social media, is on Instagram calling out Tunde Ednut, who shared a report this morning, which alleged that Christopher, is a serial woman beater who forced his ex to have an abortion, and also exposed some alleged dark secrets no one knows about the Idowu family.


Here's what Tunde Ednut wrote, when he shared the report;


Quote

"Aaaaaaaaaah! NO WONDEEEEER. SO TBOSS' BALD HEAD BROTHER @christhova IS A SERIAL WOMAN BEATER . KARMA IS A BASTARD: 3 former colleagues of Tboss' brother, expose him as a serial woman beater who forced his ex to undergo numerous abortions"




Reacting to this, Christopher wrote;


Quote

"@tundeednut now it's me u wanna use to get traffic I hope your friends that stopped u from committing suicide when your last career failed are still around. You'd need them."