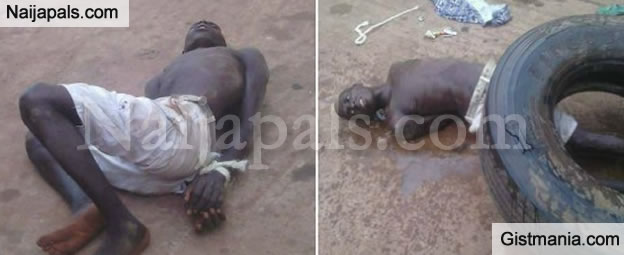 A car battery thief who reportedly killed for the loot was apprehended at Ibekwes Tiles Plaza in Enugu, and jungle justice was meted out to him. He was first tied and then beaten up by angry residents who claimed the thief is an 'Hausa man'.
Here's what Facebook user, Bliss Thelma Joseph, wrote;




Quote

"An hausa man caught stealing battery from someones car in ibekwes tiles plaza. In enugu merryland. Did he suppose to kill cause of stealing common battery???."



---
Problem with this article? Please email reporter[at]naijapals[dot]com or visit our contact page