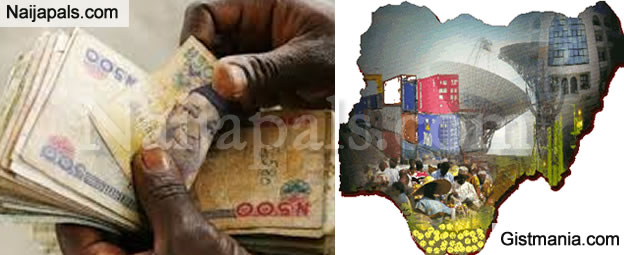 The adoption of Islamic economy can help reduce inflation in the country, a professor of Islamic economics and quantitative economics has said.

Prof. Chika Aliyu, who teaches at the Usman Danfodio University, Sokoto made this known in an interview with the News Agency of Nigeria (NAN) on Thursday in Abuja.

Cue in audio (Aliyu)

"If Islamic economic principle is implemented and we abolish interest definitely the inflation will reduce because interest push up the cost of production.





"And if the cost of production is pushed because of interest, then the selling prices of goods and services will be very high and there will be inflation in the country.

"Where we will use profit and loss sharing arrangement there is every tendency that there will be stability in the economy, the prices will be low and the effect of recession will be cushioned, and there will be less effect of recession.''

Cue out audio

Aliyu said Islamic economic principle emphasised on hard work, creativity, productivity and improvement in the lots of government and the society.




He said that if the principle of hard work was implanted on Nigerians it would help the country in this era of recession.

"Secondly, Islamic economy system emphases on justice. If there is fare play and there is justice being implemented the little we have will be used judiciously for the benefit of all.

"Islamic economy also emphasis on good governance.

" A leader should be just and fare, they should be accountable and responsible.

"If we have responsible and accountable leadership, the meager resources we have will be judiciously used by the leaders.

"And the economy will be doing better than if we have the opposite "bad leaders'' who will use the little resources we have to benefit themselves and enrich themselves,'' he said.

According to Aliyu other systems have been tried in the country and had failed and now the Islamic economic system is gaining momentum.

He said that most of its institutions like the Islamic bank, Islamic insurance and Islamic finance were being adopted even among non-Muslim countries.

Aliyu stated that the difference between Islamic banking and conventional banking was in the interest.

He explained that Islamic bank does not deal with interest but rather it entails profit and loss sharing arrangement.

He said in the profit and loss sharing arrangement, capital is raised, people use the capital to do business and the profit shared among all parties involved.

According to him, when losses are incurred, they are borne by the provider of the capital and not the borrower.



---
Problem with this article? Please email reporter[at]naijapals[dot]com or visit our contact page