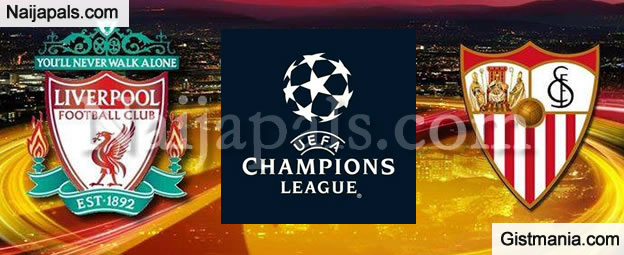 Liverpool vs Sevilla
Wednesday, September 13
19:45 (WAT)

Liverpool will make their return to the Champions League group stage when they take on Sevilla at Anfield on Wednesday night.
These two clubs met in the Europa League final in 2016, with Sevilla running out 3-1 winners on that occasion.
They have both now made the step up to Europe's top competition and will be considered the two favourites to progress from Group E.

Liverpool know as well as anyone that one result does not define a season.
It was Jurgen Klopp's team, after all, that outplayed and beat eventual champions Chelsea last September. That result, combined with a loss at Arsenal the following game, was all the evidence Antonio Conte needed to decide a formation change was necessary and the Blues never looked back.
They won 13 league games in a row after that and Liverpool may look to them as inspiration after being flattened 5-0 by Manchester City on Saturday.
The Reds will find a run like that harder to string together. They have the Champions League breaking up their schedule, which Chelsea did not, and open the group stage with a challenging home game against Sevilla.

They would also seem to have more fundamental problems - namely, of course, in defence, where Klopp's options are a mix of the unproven and error-prone.
But while Liverpool may not quite be ready to claim a major honour, they are not as bad as the mauling at the Etihad Stadium would suggest.
With the transfer window closed and having seen all of his team's flaws exposed by City, Klopp must now set about masking them as effectively as Conte did a year ago.