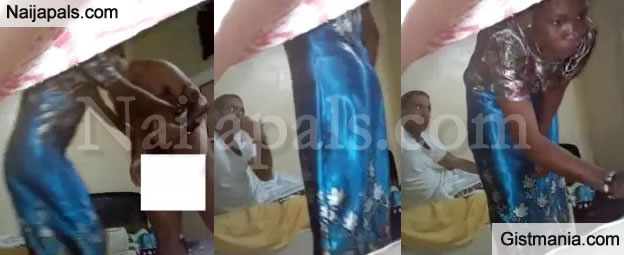 According to a lady who sent in this video Exclusively to us Thousands of Nigerian Girls In Middle East Have Been Turned Into Sex Slave,
Read her email below;


Quote

Good afternoon,please help us and publish this story

Pls I ve a video to share so as to call d attention of our leaders that a reliable to help stop d suffering in Oman.I was once a victim BT a return in peace that I can't give ven explain how I made it back I ve frds still suffering and crying for rescued. I have a video of one of d omani trying to rape Mr and that was my escape root home. In October I told an Agent I wanted to travel since my business was not moving well So he said there ve people in Oman looking for nanny and house help So I agreed and paid him 400k D visa came out on 11th and I traveled on 19th of October 2016 I got to Oman save, a Philippian guy came to pick me up to me to a house I was locked up till morning So an Arab man came and took me to muscat D day I got there on my first night he's eldest son came and wanted to rape me BT I was able to drag with me D guy keep coming every night So I complained to my agent cos my employees does not understand English just Arabic.

So my agent advice I should make a video so I did After I did d video I was taken to d office without d family knowing my mission So I got to d office My agent in Oman retrieved my passport from my boss and my 1month salary So I was ask to stay in a room on getting to d room I meet an Igbo lady from Aba by name Stella Nathan.
Stella was locked up for 3weeks without food So since I had evidence against them I was returned to Nigeria same day..November 22 so I called Stella's family and d family paid d sum of $1500 to d people be4 she came back home We ve so many people hoping to return BT they won't allow them Our gals are suffering in Oman We normally wake up 4am and go to bed 12midnight
We need help I ve some number with me d ladies keep chatting me cos I was able to write my number on d wall of d room. there is another lady still trapped there her name is Senami Abiodun she is still crying for help in oman, So many people are there crying for help to return Pls Nigeria gals need help D maid and nanny job is too much we suffer rape in Oman
Watch Video here