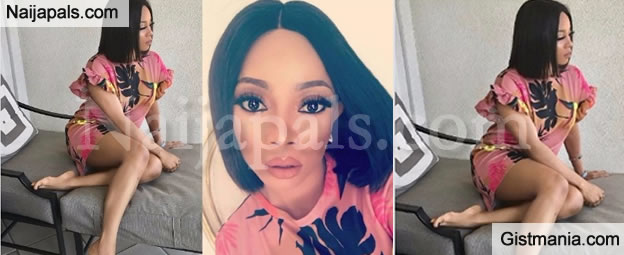 Media personality, Toke Makinwa has surely been through a lot lately, but she has rose above them and moved on to better things.

She has a memo for whom it may concern. Read below…

"Don't be mad at me for surviving the hell hole, be mad at yourself for thinking you could take me down . I not only survived, I thrived and I'm still thriving! Glowing thru it all Shout out to everyone out there who's been thru the fire and came out unscathed. Whatever it was; Loss of opportunity, jobs, loved ones, health issues…. whatever and however life showed up, you went thru it, you are going thru it and you are still here. Cheers to becoming more #TeamGCforLaiveeeeee!!!!! #Madefordisplay #Atruereflectionofhisgrace
Monkey no dey born goat
In other news my natural hair is on fleeeeek!!!

---
Problem with this article? Please email reporter[at]naijapals[dot]com or visit our contact page