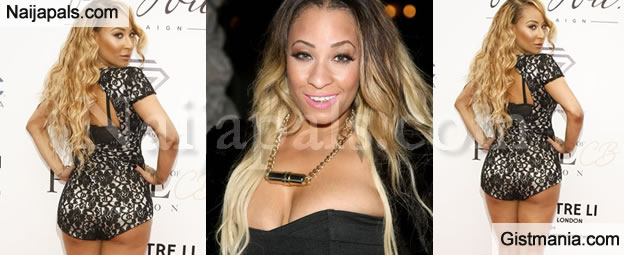 American Love and Hip-hop star, Hazel E has come under fire from prominent gay rapper Milan Christopher who accused her of coming to Nigeria to prostitute.

The bash came after in an Instagram post, posted by Hazel E and her boyfriend where the reality star condemned all gay people and said she wish they burn in hell according to the Bible.

In response, Milan Christopher called out Hazel E and said that she used to pretend to be in support of the LGBTQ community when she was in search of fame as she also lied about her brother being gay.

Milan went on to reveal that the Love and Hip-hop star came to Nigeria to prostitute as she left Nigeria with "a lot of coins".

Nigerian men are now trending as there have been rumors that they now pay a lot of cash to have sex with American groupies.

It was reported that same happened when Bernice Burgos was in Nigeria for D'bang's album club tour as it was said that Lagos big boys offered her as much as $10,000 for a quick sex.
---
Problem with this article? Please email reporter[at]naijapals[dot]com or visit our contact page