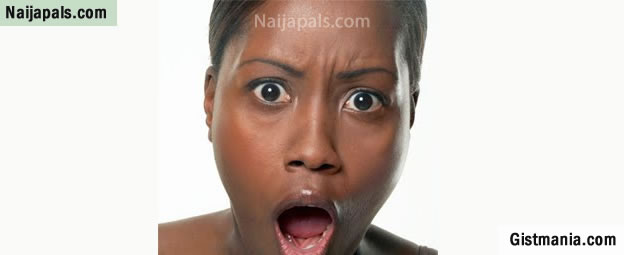 It's being brought to our notice by one of our readers that yesterday morning, a lady was arrested for a crime she didn't commit – murder. it was revealed that the lady's boyfriend, who is promiscuous in nature, hooked up with another lady the previous night and got into a fight which led to the girl's death.
To cover up his crime, he wrapped the girl's body and tucked it under his huge bed. He then called his girlfriend – the one arrested – to go get his properties from the apartment he'd hid the dead lady. Unknown to her, she did as her boyfriend requested but she halted by residents of the area who were suspicious as to why she was packing her boyfriend's belongings… until one of them discovered the body, which led to her arrest,
Our source, who couldn't get photos cause the police wouldn't let it, sent this to us at Naijapals:


Quote

I have a news for you to publish… just this morning in Enugu state, a lady was arrested and what did she do? Her boyfriend picked a girl up yesterday and they stayed together and last night they had a fight and the guy killed the lady, wrapped the body with nylon and tucked her body under his bed and left his house. then called his main girlfriend to go to his house and pick up his document and few clothes for him and bring it to an undisclosed location.As the yard members where not comfortable with the girl packing up his properties and leaving then started questioning her and just then someone discovered the dead body that was under the huge bed.She kept pleading that she wasn't aware and when she tried to contact the guy, he asked her to sort herself out and since then switched off his number and hasn't been located. now the girlfriend is at the police station as an accomplice to the murder case. This guy in question is quiet, reserved, fair in complexions but has bad reputation in changing and using girls.Again the dead girl hasn't been identified so far…. we are living in a wicked world, so let everyone stay woke to their partners behaviour.
We then asked the source, if they have any evidence of some sort to corroborate the story, the source said;
I have no picture cause the police were making a massive arrest this early morning, so I couldn't take any.