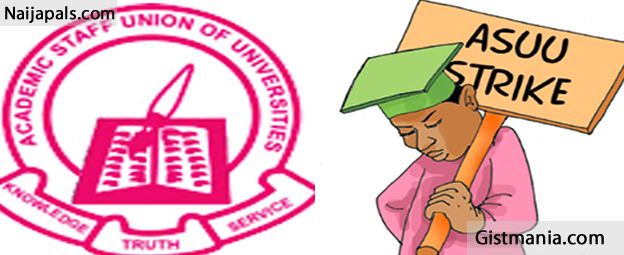 Another round of strike action is looming in the nation's Universities as academic staff counts down to the deadline for the implementation of agreements reached with the government which led to the conditional suspension of its indefinite strike action in September.
The government had signed an agreement with the Academic Staff Union of Universities as a result of the strike action embarked upon by the union to press the implementation of the memorandum of understanding entered into between both parties in 2013 as well as the 2009 agreement.
A timeline of October 2017 was reached between the government and the unions for the implementation of some components of the agreement, especially the payment of shortfall in salaries and Earned Academic Allowances.
But some lecturers revealed that barely one week to the end of the October timeline, the government has not implemented any aspect of the agreement, even when they claimed during negotiation that implementation has commenced.
While suspending their strike action in September, ASUU President, Prof. Biodun Ogunyemi had said that the union was suspending its action conditionally to pave way for government to commence implementation of the agreement, stressing that the union will not hesitate to resume the action if the government fail to meet its own aspect of the agreement.
One lecturer who would not want his name in print revealed that "the government has not done anything. We have not heard from them and it is just one week to the end of the October deadline. I can assure you that we are warming up and there is the possibility that from November 1, we will resume the suspended action.