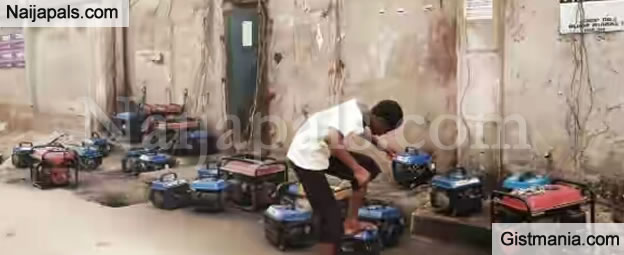 The abysmal level of power generation in Nigeria has been exposed again with the offices of electricity companies thrown into darkness. The Narasawa State office of the Abuja Electricity Distribution Company is being powered with generator, Northern City News has learnt.

Findings by our correspondent on Thursday indicated that AEDC offices in Lafia, Akwanga, Keffi, Doma, Nasarawa-Eggon and Wamba are being powered with generators for more than 12 hours daily. Our correspondent, who visited the offices, observed that most of the electricity distribution company's operations, including customer billing and payment as well as other administrative activities, were facilitated by the use of generators.

An AEDC worker in Lafia, who did not want his name in print, said the office had been on generator for the past two months because there was no power supply.

Quote

"Even in this office, we are spending a huge amount of money everyday in fuelling our generators to enable us to do our work,"

the source said. Some Lafia residents described the development as unfortunate, saying "this could only happen in Nigeria."

Two of the residents, John James and Danjuma Musa, in an interview with a correspondent, expressed disgust over the situation, describing the AEDC's situation as pathetic. Another customer, Mr. Abdullahi Isa, wondered how the company could serve the public if it could not supply power to its own offices. Mr. Bala Audu and Mrs. Hanatu Emmanuel, residents of Akwanga and Doma respectively, appealed to the Federal Government to take over the distribution of electricity "because the distribution companies have failed."

All efforts to gets an official response from the AEDC failed as the Area Manager of the Lafia office, Mr. Samaila Jibril, was said to have travelled out of the state and the official standing in for him declined comment.