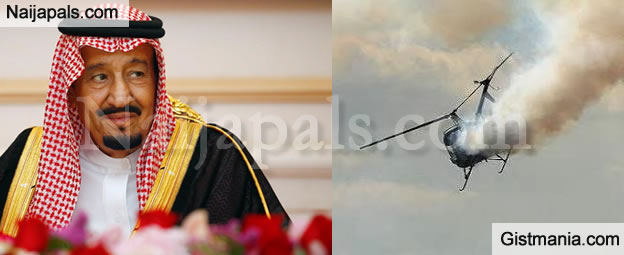 A Saudi prince was killed on Sunday when the helicopter he was travelling in crashed near the border with Yemen.

Prince Mansour bin Muqrin, the deputy governor of Asir province, was travelling with several officials when the helicopter crashed, Al-Ikhbariya news channel said.

Saudi Arabia said it intercepted a ballistic missile, fired from Yemen, near Riyadh airport the day before.

Prince Mansour bin Muqrin, who died in the crash, is the son of another former crown prince.

His father, Muqrin bin Abdul Aziz, was pushed aside by his half-brother King Salman a few months after he took the throne in 2015.

The fate of the other occupants of the helicopter remains unclear, but Saudi news outlet Okaz said that unconfirmed reports suggested there were no survivors.


, it said.