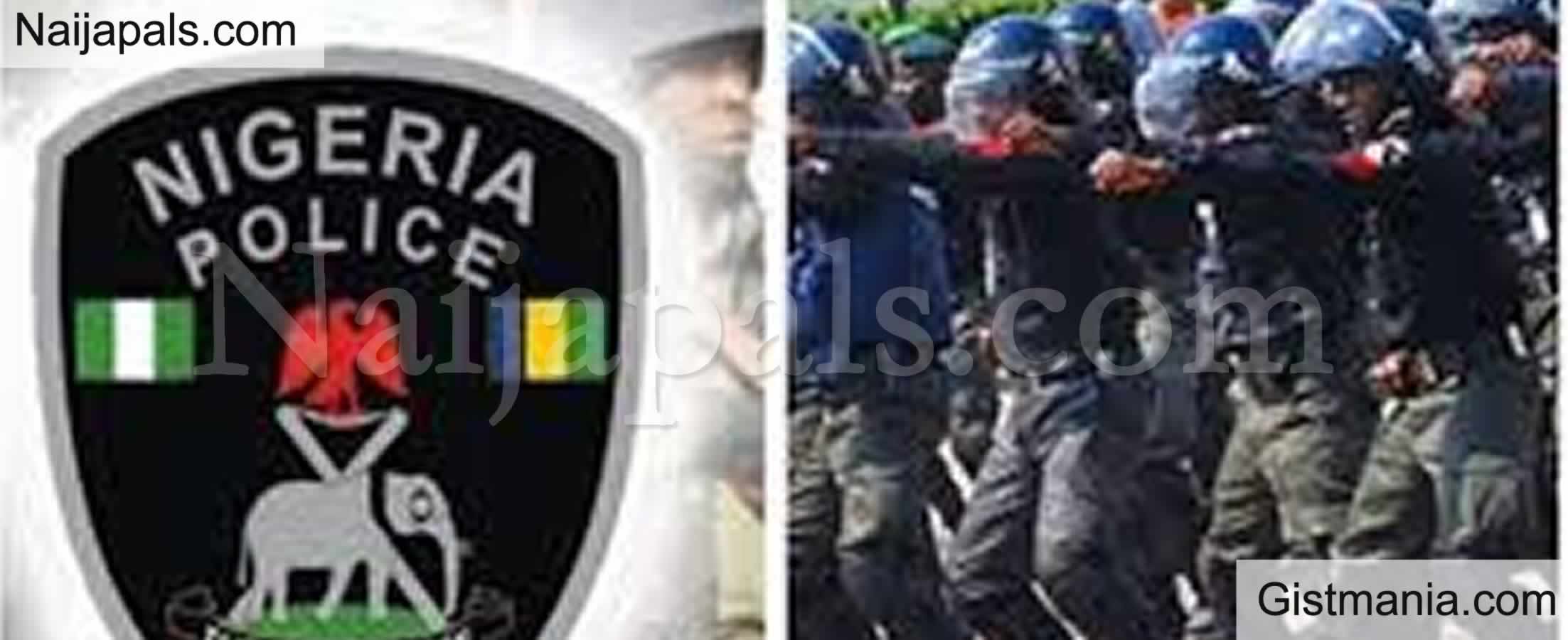 Seven months after Mr. Chikwendu Ibekwe died while in Police custody at the State Criminal investigation department in Umuahia, the Abia State Capital, his family is still crying for justice over his death, after rejecting the sum N310, 000 offered to them as compensation by the Police. Ibekwe, a 42- year old vulcanizer who hails from Umuobiakwa Nsirimo in Umuahia south Local government of Abia State was arrested on April 6, 2017 for allegedly buying a stolen tire. It was gathered that the deceased was initially detained at the Ubakala police Station before he was transferred to the D7, where he reportedly pass on after falling sick.

According to reports, while in detention the deceased became aggressive and started hitting himself on the cell wall before he became sick and he was taken to the Police clinic where he died.
The deceased family however feels they have not received fair treatment from the Nigerian Police Force in whose custody their son, who left behind a widow and two children died. Mr. Alozie Ibekwe, the uncle to the deceased who spoke with us said the family felt embarrassed at the amount the Police offered them as compensation; even though they sought for amicable resolution with the Police. He said,

Quote

"The last meeting we had with the Police was in the August, when they (Police) said we should go and cost what it take to bury our brother, but we told them that we cannot cost it, because the deceased has a family, his children, wife and aged parents that were relying on him before he died. We told them to do the costing themselves since they want us to settle amicably. In the month of September they invited us and they said they have N310, 000 to give, but we rejected the offer. We told them that the amount cannot handle the burial alone, let alone giving something to the deceased man family. We told that them to go back to their drawing board and organize themselves, for now that's where we are, since then they have not called us to tell us anything again.
I have requested that we should be allowed to see the new commissioner of police for us to negotiate with him, but the officers handling the matter said no, they claimed that the new commissioner of Police does not know anything about this matter. He however said the family wants the Police to handle the burial expenses and give the widow of the deceased reasonable amount of money to continue with the training of her children. No amount of money given to us that will be able to bring our brother back to life. All we are after is to make sure that they release the corpse for us to bury, they should arrange for the casket, ambulance and paid the mortuary bills, then give his widow something to continue with life , we have nothing to do than to come bury him".
---
Problem with this article? Please email reporter[at]naijapals[dot]com or visit our contact page