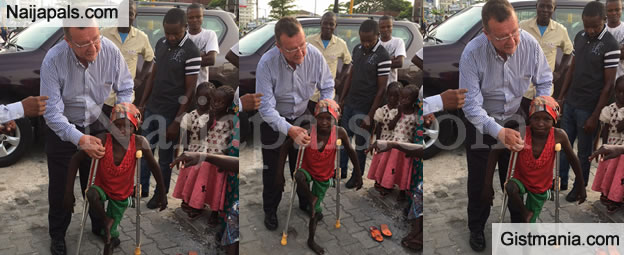 A white man won the heart of many, today, after parking along a road at Adeola Odeku street, V.I, Lagos, to present a set of crutches to a physically challenged girl identified as Aisha from Katsina State, who he normally sees when driving by.



According to an eyewitness, this isn't the first time the man would be doing such.

May the Lord reward him for his kind gestures….