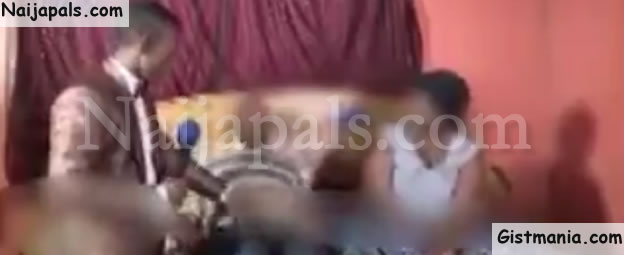 In a video that has gone viral, shows South African controversial pastor and leader of the Church of Incredible Happenings, Mboro praying for a man and his wife to regain its libido, after which he ordered the couple to have intercourse on live TV, at the couple's home in Zonke, Ekurhuleni last month.

The pastor went viral after he claimed he visited Heaven and earlier this year he also said he went to hell, where he conquered the world of its evils by killing Lucifer.


WATCH VIDEO BELOW....