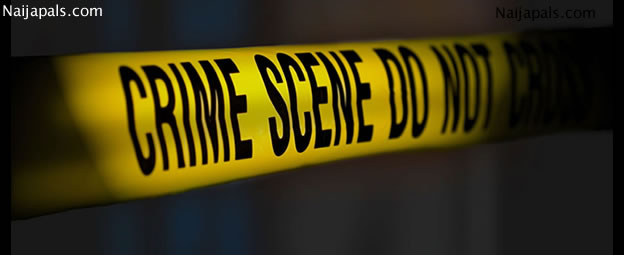 Commercial activities were on Wednesday morning paralyzed at the Akure office of the Multinational Electronics Company, LG ,following the mysterious death of the security man attached to the office.
The security man, simply identified as Taiwo was found dead at the entrance of the office located very close to Adegbola junction ,along Oyemekun road in the state capital. There was no form of violent or robbery attack at the office. But people at the area said he might have died of cardiac arrest.
Police officers attached to the A' Division in Akure condoned the area and moved the dead body to the mortuary. A staff of the organization, who did not want his name in the print said the late Taiwo was active in office and showed no sign of any illness before the close of work on Tuesday.
While expressing shock over the death of the security man, he added that there was no form of injury or mark on his body."He is our security man for this office and he has been doing it for some time now.We were together yesterday before we departed for our different homes after work. He was so lively and agile and he showed no sign of sickness
"For us to come this morning now and found his dead body here is shocking and unfortunate," he said ,A woman ,who said the late Taiwo stays in her house said he was too young to work as a security. The old woman, who spoke in Yoruba noted that he had warned him against taking up the job because of what she described 'as the peculiarities attached to being a security guard."'
She said: This boy stays in our house at Ayedun and he works here as Security guard. He is too young to do the work and I have warned him to stop it because of the things involved in doing guard,especially in Night." When contacted,the Police Public Relations Officer of the state command, Femi Joseph said the command had begun investigation to unravel the cause of the death. The PPRO added that some workers of the office had been invited for further interrogation.