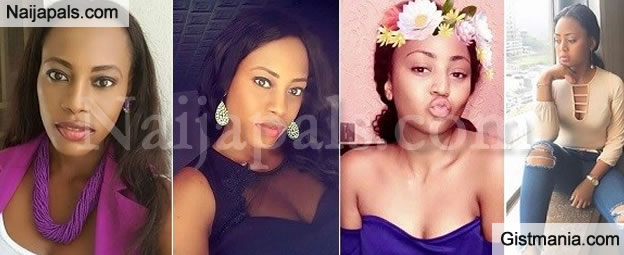 Regina Daniels yesterday, arrested the Nigerian Guy behind the fake story making rounds, about her pimping teenage girls to a producer.


Apparently, the story which was first shared by Amanda Chisom, which was sent to Amanda by Regina Daniels' impersonator, claiming the actress pimps teenage girls, and force them to sleep with Producers in exchange for a movie role.
Amanda Chisom, who claims a victim, by the name Frances contacted her, wrote the below letter to know, including some screenshots.




Quote

"My name is frances I joined a group ,a networking online business named jamalife helpers global .. Through the advert by Regina Daniels brother Sammy Daniels . I met Regina in the group chat And I started chatting her At first she didn't pay attention but I really wanted help with getting into acting….finally she started responding and I assumed she wanted to help me [ I did and she uploaded it to her fan page….
I was convinced she wanted to give me fame [She told me to register with richstar academy and that was how I got linked to Richy adams…she asked me to send her pictures of me She asked me to send sexy pictures n when i did she said she meant unclad pictures n DT she only wanted to see my body ??
i sent her the Noods and she started treating me like a friend….she asked me to meet up with Richy Adams, I did at a public place n I went with a friend He didn't tell me anything about getting intimate with him during this meeting He's supposed to be a movie producer After that meeting, Regina was angry with me for not offering myself to Richy on d basics that he loved me n was going to help me become a star She blocked me on WhatsApp n her brother chatted me up….
He advised that I make up with his sis before she does something bad to me He said to come to asaba and pay for a hotel where I would meet Richy and please him He even offered to help with part of the hotel payment Regina unblocked me n gave me chance to go n meet Richy which I did not….
my phone got bad so I stopped chatting with them Some days ago, I fixed my phone n got angry texts from her …threatening to upload all d pictures I sent her She said she's uploading the pictures today n d source wouldnt b traceable.
There's another girl…Casie snow-regina Daniels bestfriend who already told me the pictures are on air already See screenshots below"


Now, Regina has arrested the person behind the account, Apparently, she is being impersonated, and has said Amanda chisom, the curator of the story in the media, is wanted by the Police, Here's what she wrote;
"1st of all, THANK YOU LORD for vindicating me. I also want to say a big thank you to all my fans who stood by me…"
"Back to the issue at hand …the said producer has been caught with his accomplice. He was tracked by one of his victims who came to my location because she was also duped.
"In his laptop we found a lot of unclad pictures of different girls I believe are his victims as well. We also found 5 registered SIM cards of which 4 are for nollywood actors and a book where he wrote the names of the people that registered with him. His victims are 73 in number and they paid 25k each. "
"2 of his victims were found in his house when he was caught at 5am this morning. meanwhile, Aunty Amanda (self acclaimed blogger) you are needed at the police station. "
Pls gently cat walk to the A Division in asaba to prove your accusations. I will leave this here for now. . . #HE WHO FIGHTS ME, FIGHTS GOD."