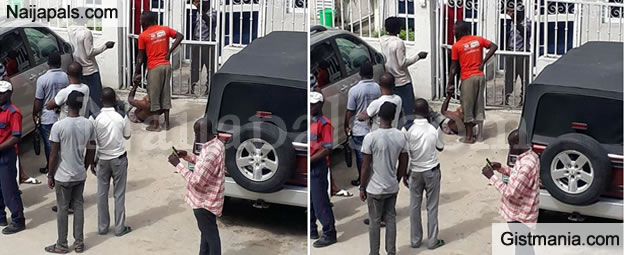 A hospital in Lagos has been accused of negligence after officials allegedly refused to render help to an injured man who was involved in an accident. According to reports, the hospital located in Ajah area of Lagos literally closed their gate as the unconscious brought was brought by people to the hospital.
Veteran actor Segun Arinze who berated the hospital for this, shared the below post on Facebook.
I just witnessed one of the most unimaginable acts by any hospital. I was in a barbing salon having a shave opposite Doreen Hospital Thomas Estate Ajah and we heard crowd noise downstairs we stood to see what was wrong? A Man had an accident and was brought in unconscious.
Doreen Hospital refused to open their door to help rescue the Man in spite of all entreaties. Some of the nurses refused to help they were just watching the Man on the ground. So what happened to coronary law? Treat the Victim or patient first!! And ask questions or ask for payment later? What are hospitals turn to in Nigeria? Has life become valueless in our country?

---
Problem with this article? Please email reporter[at]naijapals[dot]com or visit our contact page