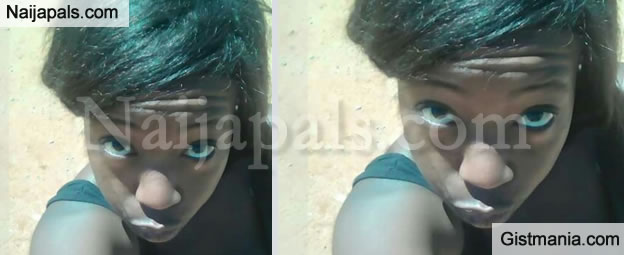 A lady from Kimberley, Northern Cape, Mpho Maris Semeri took to a Nigerian-South African Facebook page on Tuesday night to look for a Nigerian man with big d*ck.




Quote

"Gudnyt every1 am cynthia in kimberley n am looking 4 a nigerian hot guy in kimberley plz inbox me"

she wrote.




Quote

'I dnt wnt ur money coz i hv myn al i need is love n a big dick dats all"

she further explained. However some ladies on the group, including Nigerians insulted her and called her unpalatable names so she had to reply them.




Quote

"Wit due respect am nt here 2 hv fun bt am lookin 4 love nt 2 b judged by any1 so if u cnt gve me love dan y bother tlking 2 me if he is meant 4 me he wil 2 me coz i dnt wnt 2 b rude am a very honest gal wu diserves 2 loved n nt b cal a magosha if i ws a magosho i would hv jst said it so dnt tak me wrong i also hv feeling so ladie's am nt here 2 tak ur men i wnt my own"



See the comments and her reply:

---
Problem with this article? Please email reporter[at]naijapals[dot]com or visit our contact page