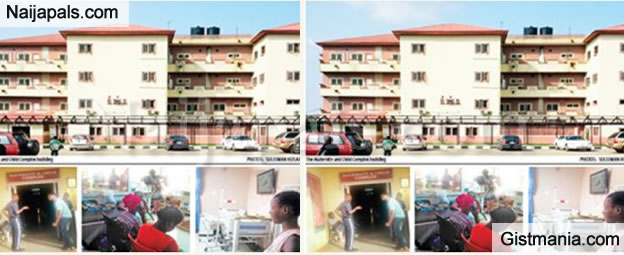 Eight women, who were newly delivered of babies, have been detained at the Alimosho General Hospital, Igando, Lagos over their inability to pay accrued hospital bills arising from delivery services.

Consequent upon this detention, the movement of the affected women has been restricted to the premises of the Maternity and Child Complex (MCC) domiciled at the Alimosho General Hospital.

The women, who often wear uniforms provided by the hospital, are closely monitored by security officials on duty who ensure that they are always restricted within the MCC.

Investigation by New Telegraph shows that it is not only security officials that monitor the detained patients, even nurses on duty keep an eye on the patients anytime any of them steps out of the ward where they are being held.

One of the detained women, Fati Mohammed, had now been abandoned by her spouse owing to the couple's inability to pay baby delivery service fee. Also detained are Mrs. Anna Ifoga, who is a petty trader; Mrs. Funmilayo Adegboye, also a petty trader, and Mrs. Basirat Kosoko.

---
Problem with this article? Please email reporter[at]naijapals[dot]com or visit our contact page