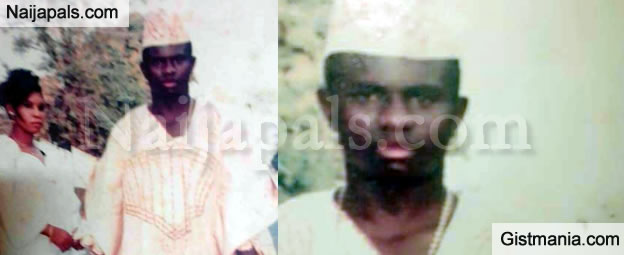 A 22-year-old lady, Sandra Okeneke is set to reunite with her father for the first time in her life after he abandoned her and her late mum at birth. According to reports, the girl revealed that her grandmother told her years ago that her father rejected her mum because of the name of her place, Umuosu Ubakala in Umuahia South, Abia State.

The man reportedly thought they are Osu people (outcast) as he said he can't marry and live with an outcast.




The girl launched a search online in order to meet with her father after seeing a picture of him and her late mum hidden with her birth certificate. According to the lady, her mom died 2008.

Nnamdi Victor who led the search for the lady's father online and shared his pictures on Facebook – revealed today that he has contacted her dad, Okeneke Joe who lives in Jos, Plateau South.

He revealed that he spoke with her father this afternoon who was very surprised on hearing about his long lost daughter. The man also reportedly accepted that he can't wait to see his daughter Sandra.

According to Victor, Sandra will be on her way to Jos any moment from now to meet her biological father for the first time after two decades.


---
Problem with this article? Please email reporter[at]naijapals[dot]com or visit our contact page