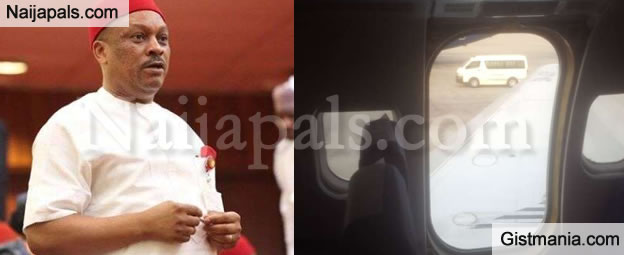 A Nigerian senator, Samuel Nnaemeka Anyanwu, has recommended the use of witchcraft in order to prevent cases of aircraft disaster in his homeland. He offered this as a solution while addressing contemporaries on a need to pay attention to concerns regarding airline safety.

According to the MP who was quoted by TReporters, this has discouraged foreign visits in Nigeria due to a lack of trust in the country's capability to curb air accidents.


Quote

"It is shameful that Nigeria does not have any national carrier. I think every responsible government should look at this issue. If the aircraft cannot be maintained, let's use witchcraft and start flying.

That is the truth. Where is our national carrier? The government should look at the airline sector. Foreigners don't come here (Nigeria) because it is not safe. Government should pay attention to the sector,"

says Anyanwu.
A mishap experienced passengers who flew on a Dana Airline flight bound for Lagos from Abuja, is the latest in a list of scares.


Air passengers escape death after Dana Airline problem
Passengers who flew on a Dana Airline plane are lucky to have escaped death after the craft's exit door fell off while it was landing at an airport. On Twitter, a female Nigerian doctor, Ola Orekerin, who was onboard a flight expressed her feelings concerning the scary event.

---
Problem with this article? Please email reporter[at]naijapals[dot]com or visit our contact page