anon
July 24, 2012 at 11:59 am
Let us not blame Ghana for the consequence of our own corruption. I was there on that day and at the Lagos airport I was actually handed a fake yellow card after paying 2000naira. On getting to Ghana, we were all rounded up and when our cards were found to be fake, we had to do the right thing!
2. seun
July 24, 2012 at 12:18 pm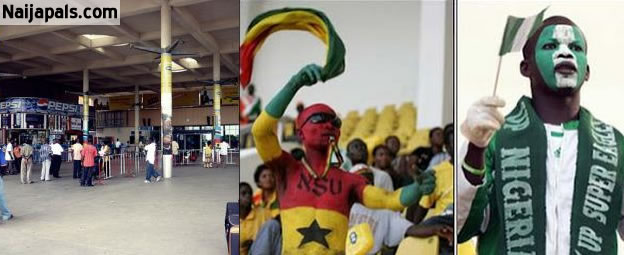 [email protected]
I did the same a few months ago.
Before you enter the airport, some "nicely dressed touts' would ask if u have a yellow card. Not having 1, i had to buy.
On getting to Ghana, we were stopped and given original yellow cards and asked to pay N2000 or $12.
I hear there is somewhere in MMA where one can actually get these cards. We need to be better informed is more like it.
The Ghanians are only making money off our ignorance and somewhat stupidity.
Any1 who collects a yellow card without getting vaccinated and duely noted on the card is carrying a fake yellow card, SIMPLE!
PLEASE IN NIGERIA IF YOUR BROTHER GIVE YOU SIT PLEASE LOOK WELL WELL.
IF ANY BODY WANT TO HELP YOU PLEASE ASK YOURSELF WHY.
DON'T COLLECT FROM ANY NIGERIA TO EAT NOT EVEN MAN OF GOD.