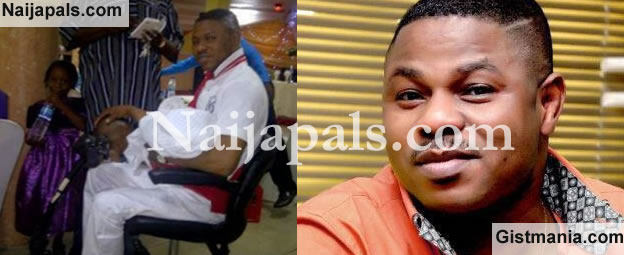 Gospel music singer, Yinka Ayefele and his wife, Temitope Titilope are in a joyous mood this period as they welcomed an addition to their family few days ago.
The couple welcomed a new bouncing baby boy, which happens to be their third child and third son.
The baby boy was christened Ayodeji, Stanley, Oluwadamisi, Oluwafifehansimi, Joel, Omo Ayefele. The gospel artiste got married in 2000 to his best friend Temitope Titilope.
Recall that he had an accident December 12, 1997 while going for a radio programme and that was the accident that cost him a spinal cord injury.