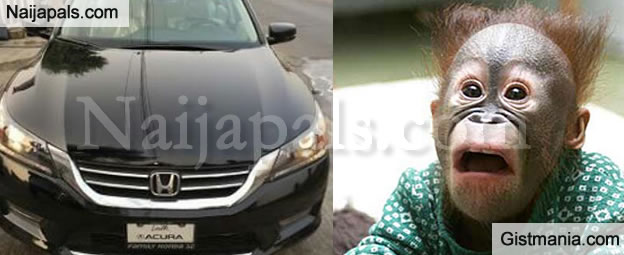 A heartbroken Guy has reached out to relationship expert, Joro Olumofin about the issue he just faced with his girlfriend, who of course is now an ex-girlfriend.

He shared with Joro, screenshot of the last conversation he had with his girlfriend.. where he revealed that she broke up with him all because he refused to give her one of his cars.

The young man disclosed that he has two cars, one of which he uses for work, while the other one is his personal car.. But then, his girlfriend who says she's tired of jumping buses around Lagos asked him for one of his car, he refused of course, noting that the car was for "business".

Rather hurt, the lady broke up with him.. This is someone who receives allowance from her boyfriend on a monthly basis.




He wrote;



Quote

"Hi bro joro, Am a recent follower of yours. My girlfriend has been on this car issue for a while now. She just broke up with me I think, because I don't want to give her my 2nd car which I use for my factory work. Have tried to explain things. She introduced me to your blog so she will see this. Am tired joro. I swear! What is wrong with BRT for Gods sake? I give her allowance for her Hair, DStv and wardrobe. She has traveled to Dubai twice this year on me. All expenses on me. Am a great boyfriend but am thinking she's trying to make me a fool. Please share this let me see public opinion. Am tired. I can't even eat this night now"



Screenshots;


Problem with this article? Please contact us
---