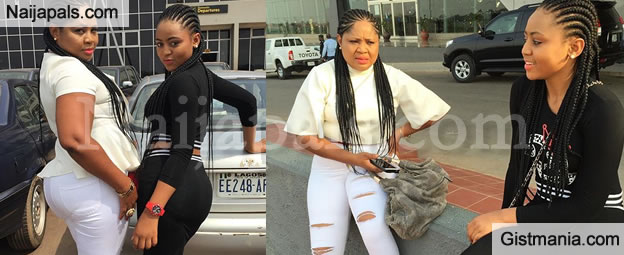 Veteran Nollywood actress, Rita Daniels who has nurtured her daughter Regina Daniels to become a Nollywood Star, has opened up on the assumptions she pushed her daughter into acting because of money.

In a recent interview , the mother of 4 children – Rita Daniels addressed few issues concerning her relationship with her daughter, and also disclosed other things she does beside acting.

Rita Daniels interview on her daughter Regina Daniels

Q: Aside acting ma what else do you do?

Rita Daniels: I am a very busy woman. I am into so many things. First, I am the chairman of Actors Guild of Nigeria, Delta state chapter, (AGN). I am a politician; presently, the majority leader and counsellor, Aniocha South Local Government Area. I hail from Ogwashi-Ukwu town. I am also the managing director of Last Point Resort; the CEO Reginal Daniels Children Foundation; the CEO, Chris Daniel Nigeria Limited; an officer in Director Guild of Nigeria; and a producer.

Q: People feel you pushed your daughter into acting because of money and that you want her to take after you an actress?

Rita Daniels: Not really; nobody makes one a star. It's only God that has the power to lift from nobody to somebody. Yes, I am a good actress who is also talented. But my daughter started when at the age of seven. She loved watching movies and acting at home. Though I didn't allow her to watch Nigerian movies because of her age, she followed me to locations and made friends with a lot of actresses and actors. Anytime she saw little children on locations, she would beg me to allow her be part of the cast but I would refuse. She kept on pestering me until one day, I allowed her to act in a movie. She was very happy. She started practising at home.

Everything my daughter knows about acting I taught her. I encouraged her not to be nervous and she listened to me. She started as low as N5,000. She still acts for free to date if I want her to act. She is humble and very obedient.

---