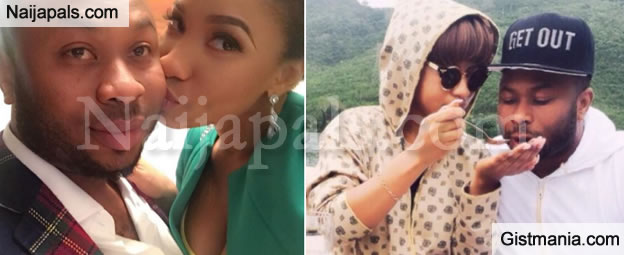 Tonto Dikeh tried to break the internet yesterday with explosive revelations about what she "suffered" in the relationship and how Olakunle Churchill was an internet fraudstar with no money. In a nut shell she rained heavily on his reputation and divided opinion across the internet. Something must have triggered her to go into this mode right? Well, here it is - Her husband had recently granted an interview with Toast TV where he revealed that he married her out of pity because she was 4 months pregnant and denied all her allegations of domestic violence and cheating during the relationship.

It was a very interesting interview - watch it below:



It is incredible how the world is, this couple built a relationship on lies, but Tonto Dikeh claims she was manipulated by him into telling the lies and he was broke plus she would have never married him if she knew he had no money or wasnt from a wealthy family. What do you think of this debacle?
Problem with this article? Please contact us
---