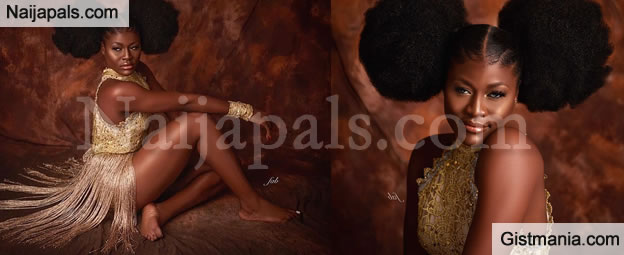 There is so much to love about BBNaija's Alex and her most recent photos prove it. The beauty who likes to give her followers something to drool over released some hot photos of herself on her Instagram page and everyone seems to be sipping from the pot of hot soup she is serving. This is the ultimate independent boss lady look

See her post;



Quote

Pay attention!!

In the dept of a calm soul sits a fierce queen. One whose crown was by the heavenly being, placed in an unreachable place as there is an unusual kingdom to be ruled in an unusual way.

One queen who's calmness speaks peace.

Calmest fierceness ever held together in one body, a body that inspires and speaks a language different from the usual.

In the dept of this calm soul also sits a fragile heart that's also the sweetest of all as it holds in the fragility of an egg and a bomb at once.
In the dept of this calm soul sits a Universal treasure.

I'm Alex unusual and and I'm that girl that guards this world of imperfect perfection.




---