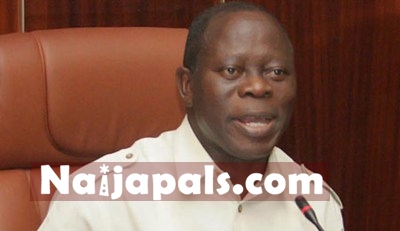 In the broadcast, Governor Oshiomhole said the measures included abolishment of all fees and levies as well as PTA (levy) in all secondary schools for both indigenes and non-indigenes in the state.

According to him, the measure was in addition to the sustenance of free education at both primary and junior secondary schools.

"My administration has abolished all fees and levies, including PTA levies, in all public senior secondary schools for both indigenes and residents. We will in addition sustain our existing policy of absolutely free and compulsory education at the primary and junior secondary school levels," he said.

Additionally, he also announced a reduction in school fees at the state-owned Ambrose Ali University (AAU), Ekpoma, for regular undergraduates by N15,000 per student across board, while part-time students' fees was reduced by N5,000 per student.

The governor explained that the university would not lose any revenue as a result of the reduction, as the state government would pay the bulk difference to the university along with the monthly subvention of N210 million.

Besides, he further announced a 50-per-cent subsidy on transport for
primary and secondary school students in the state, provided such pupils and students were in their schools uniforms, just as he promised that the state government would increase the fleet of buses of the Edo City Transport Service (ECTS).

On health, Oshiomhole announced free health care for senior citizens from age 70 and above in all state-owned hospitals; while those from 60 years and above are entitled to free eye test and eye glasses.
Posted: at 20-01-2012 09:27 PM (9 years ago) | Newbie