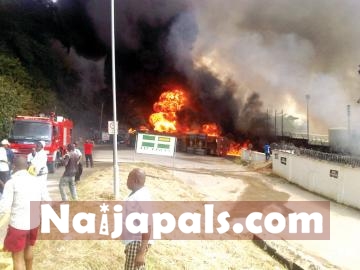 One person was feared dead while properties worth millions of naira were destroyed in an inferno caused by a fuel tanker after it crashed into the terminal office of Addax Petroleum in Calabar. The accident occurred shortly after it loaded at a farm tank along Marina Street, Calabar, Cross River State yesterday.

The fire, which caused serious damage to the facilities of the oil company, was however put under control by the Quick Intervention Squad of the emergency response centre.

Eyewitnesses at the scene said the driver of the tanker lost control while trying to negotiate a steep junction with the product in front of the office when it veered into the building and exploded.

About 10 vehicles parked in the area were also burnt.