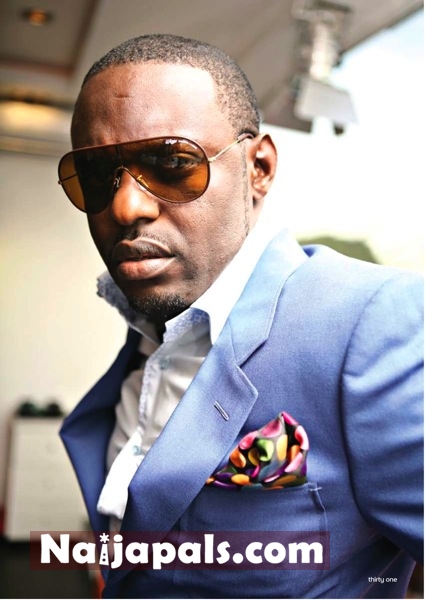 N15m Scam: Jim Iyke's Aged Parents Begged Me, Case Not Thrown Out Of Court--Habiba [Attached evidence]
The alleged 15million fraud case against Nollywood actor, Jim Iyke may not end soon if the latest development turns out to be real.

According to some documents sent to Naijapals.com, Habiba has through her office, debunked rumour spread by Jim Iyke that the case was quashed in court for lack of evidence.

Contrary to what Jim Iyke earlier told the media that the case was quashed from court, Habiba claimed that the matter was only withdrawn from court after Jim Iyke begged Habiba to do so.

We learnt that Jim Iyke went to Habiba's Abuja home along with his aged parents begging her to take the case away from the court and 'temper justice with mercy'.

This was agreed to by Habiba, who then gave Jim Iyke some conditions before the case could be taken out of court, which Jim Iyke was said to have agreed to.

The conditions given to Jim Iyke by Habiba were;
1. He (Jim Iyke) must tender a written public apology to Habiba Abubakar in at least two Nigerian daily newspapers and
2. he (Jim Iyke) must pay back the N16.5m he collected from Abubakar in a specified account. This could be done in instalments of at least N200,000 monthly.

The number second condition will, according to Habiba, a clause to take Jim Iyke to court to force an immediate payment of all outstanding payment if he defaults in honouring the monthly instalmental payment for a couple of times.

These conditions were said to have been agreed with and signed by Jim Iyke.

Habiba has warned Jim Iyke not to feed the media and the people with wrong information about matter.

Nigeriafilms.com contacted Jim Iyke's manager, Omar Oyin Bala to get the side of their story.

He said that the case was thrown out of court because Habiba had no evidence to nail Jim Iyke. When told that there were some signed documents which showed that Jim Iyke apologised to Habiba, he said he does not know where she got the documents from.

Here are some of the documents sent from the office of Habiba Abubakar backing her claims to www.Naijapals.com

Jim Iyke is presently in London.