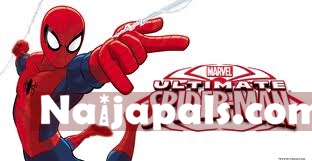 If you do see spiders almost all the time then note your life that you are an oracle that is blessed by God. There are different types of spiders, but do you know that there are certain spiders that you MUST not kill? The flat brownish spiders which normally stays on the wall? They can be scary BUT let me tell you the reality that if you have been seeing such spiders often and often around you and you have been killing them, then you have been doing your life great harm. If you kill such spiders, then it means that you are killing a messenger in disguise (as I call them). Be careful because the bigger the spider you kill the bigger the problem you face for killing it.

Those spiders do not talk, but they are the forecaster of the future to whoever sees them most often or on daily basis. My Friends, I called a specialist from a renown fumigation and pest control company to fumigate my house with highest order of fumigation because I see spiders around the house every time (they really scares me too), The company came with all their weapon of mass destruction against all types of pests (they even pumped gases in the whole house) But alas! My brothers and sister, I got back home and after three days....SEE BIG SPIDER. Then I calmed down and did not kill it because I realize that whenever I kill a spider, I have problems with making wrong choice.

Now, I have learn't the meaning of Spider and I know whatever they are telling me. I know that these might be happening to some people too and that is why I have come to share with you pals that we should respect spider because it is a respectable and honorable being (Its not my God though but it is a messenger of God to me).

Some general meaning.

NOTE THAT THE BIGGER THE SPIDER THE BIGGER THE WARNING OR BLESSING and
IF the spider is ugly(e-g looks very angry)- IT IS A BAD OMEN
IF the Spider looks calm - GOOD OMEN

Note that according to my research that out of these spiders there are some that are called MONEY SPIDER, that if you see that spider, THEN, YOU ARE IN FOR MONEY (the bigger the spider the bigger the money)

If you see a spider at your door? look at whatever you do while you see the spider.

If you just entered and you noticed the spider at door-handle wall, then know that A visitor will come. (if you kill that spider, then you will not see that person). Whatever you and the spider do when you first see each other has meaning. So Take note of everything.

If you are going out and you see a spider waiting for you at the door post wall, then you are making a decision that will either better your life or affect your life in your career or mostly in the future (looking for job, starting a business,etc). If you pass through that door at that time, then you will move to the next level, if you go back - then you will possible delay the decision, if you kill that spider, then you will miss that bold step by having financial difficulty that will hold you back.

Most of this decisions are like making a call, paying for important things that will better our lives and other things....it depends on you.

Spider also mean security and protection if seen outside the house. How do you know the quality of an angry spider For example, if an harsh looking spider is not moving when you confront it, it may be telling you not to do something (eg, dont make that call, don't change that plan etc), If you chase the spider away by freightening it, it is likely you take the wrong step but if the spider is alive while it ran back to hiding it means you will overcome the consequence but if the spider dies, the way you kill the spider is the way the consequence of your decision will hurt, note that if a spider is scary because you are afraid of it does not mean it is angry at you. A moving spider fortells of good things and pleasure.

If a spider hides under a cover in a wall and you ignorantly shake that cover and the spider moves away from that cover, it means a secret enemy in your life will be exposed, If the spider moves by itself out of the room in order to escape it means that enemy will leave your life. (Please note that I am using a flat spider as an example).

Also Note that Anyone that first sees a spider is the master or the message receiver of that spider. Let me sight a clear example, if Bola sees a spider and tells her boy friend to kill it for her, If he kills that spider, they will have problem that will cause them breaking up(vice versa) and this is applicable to anybody, if someone points a spider to anyone and that person kills the spider to relief the other, the person who kills the spider will have problem with the owner of the spider message. Sometimes the problems are long term break in relationship or cutting of ties or not living together.

Please note that if you kill a very big spider, you will be making wrong decisions and you might suffer for long time. But if you see a spider and leave the spider alone until the spider leave the position it was and you did not see it again, it means you will break through.

If you are in the bathroom bathing naked, and you see a spider moving in the wall above the ceiling level means you will go and have fun in a party like and its probably going to lead to sex. If you see a moving spider in your wardrobe or your cloth means you will get new clothes. If a spider is not moving at all until you walk past it and you still came back and its not still moving, then spider is warning you to stop the wrong path you are walking otherwise there is danger. If you see the static spider in the morning then it means you will be tempted or actually be making wrong decisions that might cost you. In order words a spider which is not moving at any point you find it is telling you "don't continue doing it". If it moves then it is telling you of a good choice.

If a spider is found moving in the food store, it means Money or you will go to bank and it also means food will be bought soon. If it come out of the door from somewhere (eg from inside that same store) to face you to walk past the wall in front of you then it means awareness of something good. But if you resist the spider while it was trying to enter then you will delay the good news. If you go back to the store and you still find the spider then the good news will still be there, If eventually the spider disappear from sight while still that room without coming out then you will receive the good news in the next day. But if you kill it, then you will have difficult times with the money and possibly spend it on liabilities and have serious problem after finish spending the money through wrong decisions. It is true that spiders are scary but PLEASE DONT KILL SPIDERS..you can take them out if you dont like them..but its up to you..they dont even bite....I still have many more lols..., I have tried my best, if you need anymore ideas on daily encounter with spider then mail me, such as optimistic meaning of your dream, your life path and star sign readings, if you need correct daily, weekly, monthly forcast in your love, career, life, health etc. then you know the right thing to do but this time around, nothing goes for free because I now understand that people don;t value fee treasures.
Posted: at 6-07-2012 10:14 PM (10 years ago) | Upcoming