Spain arrests Nigerian scam artists

Spanish police said Friday they had smashed a Nigerian fraud ring which tricked some 500 people out of more than a million euros in a year by convincing them they had won a lottery jackpot. In a case mirroring many others from recent years, police detained six people in Torrejon de Ardoz, near Madrid, and Malaga in southern Spain, on suspicion of working the fraud. Police said the network fished for victims by mailing out letters, mainly to Italians, claiming the person had won a million euros but needed to advance 4,000 euros in administrative fees to claim the jackpot.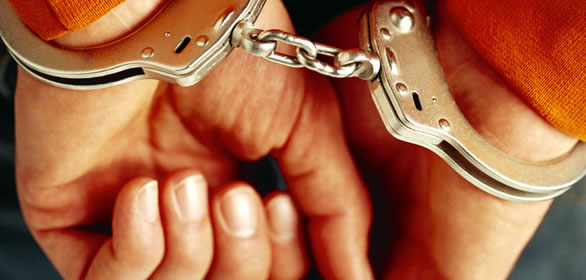 "In 2012 alone nearly 500 victims, mainly Italian citizens, handed over various sums of money," the police said about the network, which they had been investigating since late 2011. In total, more than 600 people took the bait and called the number on the letter. At the other end a man in Malaga would explain how to proceed with the bank or postal money transfers. The alleged fraudsters collected the money at the post office with the help of forged passports bearing Internet photos of famous stars, including American songstress Alicia Keys.

The network then broke off all contact with the victim. Police seized "800 Nigerian letters ready for posting, 700 envelopes, lists of possible victims" in their search, along with 100 photos destined for passport forgery. At the time of the arrests in a building in Torrejon de Ardoz, some "tried to flee through the window after flushing a large quantity of drugs down the toilet," the police said, adding the network also trafficked narcotics. The fraud is only the latest of its kind to hit Spain and other countries in recent years.

In January 2012, Indian police arrested six Nigerian nationals on suspicion of defrauding hundreds through text message and spam email scams with similar lottery claims. In March 2009, Spanish police arrested 23 people, most of them Nigerians, on suspicion of running an email and letter scam that duped residents in the United States and Europe into believing they were left an inheritance. One year earlier Spanish police arrested 51 people suspected of running a lottery scam that netted around 40 million euros. PMnews


igbos i bet you........

Posted: at 7-07-2012 06:49 PM (10 years ago) | Upcoming