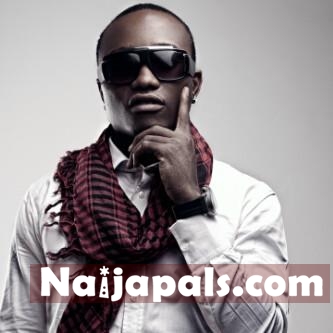 Brymo

has had an interesting journey to fame and success. The proposed title of his debut album SonOfACarpenter tells the story of his humble beginning. As the only child of a carpenter father and a petty trader mother, he was raised in a suburb of Lagos called Okokomaiko where he nursed his dream of becoming a music star. He put out several tracks, had some performances and several years later, he was discovered by MI and the rest they say is history. Brymo gives us a peek into his inspiring history.




Hello Brymo. It's good to finally meet you. How has the year 2012 been for you so far?
2012 has been filled with a lot of activities. I'm very grateful at this point in my career because more than ever my dreams are coming true. 2012 for me has been amazing, especially now that the nominations are rolling in.

That's great. Which awards have you been nominated for recently?
I just got three nominations from the Nigeria Entertainment Awards for the category of Best New Act and then Song of the Year and Video of the Year for my single Ara.
So 2012 has been great. I have a song that is arguably the song of the year and another new single out that is really doing well. It would just be ungrateful of me to say I'm not happy.

I'd like to know how you got signed on to Chocolate City. Tell me, how did you get the record deal and who were the people that gave you a platform to get to where you are now?
It was actually Denrele that called me one day to tell me that MI had seen me perform somewhere and was interested in meeting me. He made it happen. This was around 2010. Later on I met with MI and the rest is history.
I had this Nokia phone I was using then and I remember I actually just finished charging the phone and an hour after, the phone call just came in. I was like 'wow, thank God my phone was charged.' Shout out to MI Abaga, Jesse Jagz, Ice Prince, and of course a big big shout out to Chocolate City, Audu Makori. And of course my manager Sam. They are amazing people. They are the ones that really really did so much for Brymo to get this far.

The proposed title of your highly anticipated album tells us a bit about your upbringing. Do tell me more. Where did you grow up and what were those early years like?
I was born and raised in Okokomaiko, I've been there since the late 80s. I grew up in quite a mixture of backgrounds. I can't tell you that I came from the ghetto, even though it's a ghetto. I had friends who lived opposite my house who I didn't see more than thrice a year because they were in Boarding schools; friends who I always see the latest phones with. And there I was living directly opposite these guys and my house was a face-me-i-face-you.

How did your upbringing influence the kind of person you are now?
I think that the good thing with that is that it gave me the opportunity to actually decide who I wanted to be. If I decided that I wanted to end up at the bus stop and just take money from drivers, I could have become that. If I had decided that I wanted to be a mechanic or a carpenter like my father, I could have been that. If I decided that I just wanted to go to school, I could have done that. Everything was available for me.

In the midst of all those choices, why did you choose music?
Actually it was first football. I play with my left leg which is not quite common so I was automatically special. But my Dad didn't really get down with it. And to be a successful footballer, the factors are more varied than for a musician. Music is more emotional and more sentimental than football. You can just raise some money to record a demo, put it on radio and just blow up. But with football, you have to look for a big team to play for that will pay you big money. So I don't know how it really happened but I just woke up one morning and realized it was music and not football anymore and I started to sing. I just sang and sang and sang.

When you look back at where you are coming from and where you are now, how does that make you feel?
I really don't feel differently. As much as everything that is happening right now probably couldn't have happened, or might have happened either earlier or later, as much as I can't decide really, where I am right now is where I've always wanted to be. When I was in Secondary School, I read a book where somebody said that if you can just be calm and really look at your life, you will realize that where you are is actually where you want to be. You made that decision. There is nothing that is happening to you that you did not decide. You decided it. So I think I am where I always wanted to be.

Where are your parents now?
They are doing fine, they are doing great.

Are they still in Okokomaiko?
Yes. The thing is, they can be whatever they want to be. All their friends are in Okokomaiko, all my friends are in Okokomaiko. Even myself, I still call my friends there often and I go over to have a drink with them then I come back to town to work. Because I've lived there for a long time, I would always have ties there.

Did your father ever try to teach you a bit about his profession?
For a few years, he taught me how to use the saw, how to mend chairs, but sincerely speaking I didn't learn anything. My mind was elsewhere.

What is the best advice your father ever gave you?
My Dad once told me that I should be careful with what I do because anything I do today would not go away. The day in itself would pass but your actions would be remembered.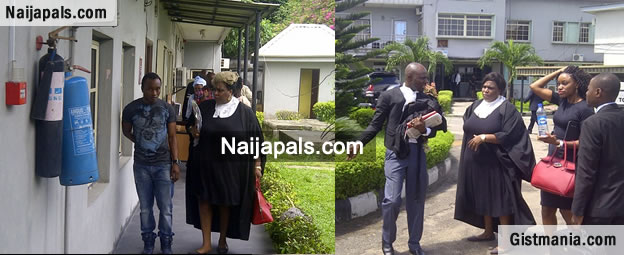 That is really deep. What were your dreams as a young boy?


To be truthful, I didn't have any dreams. I think as children we just did whatever our parents told us to do. Even though now, the society is fast changing and kids are now saying this is what I want to become. But the bulk of the time when I was growing up, you don't even get the room to rationalize your decision.

How old are you now?
I clocked 26 in May 2012.

Ever since the success of your debut single Ara, people have placed high expectations on you and want to hear more great hits. What are we to expect from your debut album?
I can't promise you how good it would be but I can tell you for sure that my music is the best way I can express myself. I think I make less mistakes trying to write a great song than I would make trying to speak English.

Did you write Ara?
Yes I write all my songs.



That is really nice. I love the song. What was the inspiration behind Ara?


I was under pressure at that time and I needed to submit a single to Chocolate City. There was a song that everybody had already agreed would be my first single which is Good Morning but that later became the second. Good Morning was already recorded six months before Ara was written. At the end of the day, I got a beat from Legendary Beats and I listened and listened and I didn't know what to do with it. I started to listen to it every day looking for what to write because I didn't want to put Good Morning out as my first single so of all the other options that I created, Ara was actually the last. Some weeks later, after a very nice meal in the afternoon, I think it was Oha soup or Banga soup, it just came to me. The chorus of Ara is actually an old folk song so I just reconstructed it into the techno beat that I had and it sounded good and I was like OK, it works.

Would you say you are very comfortable with Yoruba songs and we should expect more of them from you?
Once in a while, if I can find a way to infuse some of those old melodies that no one has really done commercially, I would. Music has no boundaries. I believe that people would rather listen to a sweet Yoruba song that they don't understand what the person is saying than listen to a horrible English song that they understand what the person is saying.

Tell me about some collaborations we should expect on your album?
There are a few collaborations; I don't really want to disclose it. But there is most likely going to be at least one or two Choc Boi collaborations. I'm trying to put together an album that would be as lively as possible.

I'd like to know about your educational background. Where did you school?
I pretty much schooled all my life in the same area. I went to Lagos State University for my tertiary education but I had to run away after two years.

Why?
I just didn't fit in.

What were you studying?
I was studying Zoology. It wasn't because of the course; it wasn't because I couldn't handle the books. But you know when you're somewhere and you just don't feel you should be there. I left school in 2008. That was when I took a break from everything for two years. I left school, I left my previous management, and the only thing I had was my music. Funny enough, when I started recording two years later in 2010, that was when the phone call from Denrele came in.

Do you have any plans to go back to school and complete your studies at LASU or anywhere else?
I have plans to learn more but not in the formal education structure. The way it is right now, I don't think it would work for me.

I was at an event once where you performed and you came out sagging your jeans. The argument around me was that how can you perform a song like Ara with sagging jeans. What would you say about that?
I'm just 26 by the way so why can't I sag my jeans? Because people think my music is mature, I can't start behaving like I'm 40 years old. Really, what do people want me to wear? A suit and a tie? I never wear anything apart from a jeans and a T-shirt on stage because it makes me comfortable. I can perform better. I wore a suit when we were shooting the Good Morning video and I must confess I suffered. I had a bow tie strangling me and my voice box kept trying to take space inside the shirt and it kept messing me up.

Let's talk a bit more personal. If you were to date someone, what kind of lady would interest you?
I don't particularly wake up in the morning and decide this is the kind of woman I want because I believe there are no rules to Chemistry between a man and a woman. You may come across somebody that you just like their person. She can be fat, she can be slim, she can be tall, she can be short. So why bother myself trying to create a fantasy woman in my head?

Wow. But aside from the fantasy, who is the 'real' lady in your life at the moment?
At this point in time I think that is something very private and I just want to keep it that way.

What would you recall as being your most embarrassing moment?
In the early part of 2008, I was at the Vault for an event put together by Colossal. I was supposed to perform live with the band and I got on stage and I lost my voice. About two of the instruments were not properly tuned so I couldn't find the key to the song. I kept restarting the performance and then the band was playing too fast. It was a very bad situation and the program was being aired live on radio.

What has been your biggest achievement so far?
My biggest achievement so far has been Ara. As at the time when everybody was saying Brymo can do great hooks, that if you put Brymo on your track, it's going to be a big song, I had to find out what I really represented. At that point in time, the biggest work was how do I now become a complete artiste? Somebody that can be on a track and sing the whole thing and not just choruses. For a full track, there must be low points and high points, but I was used to doing only the high points. The challenge was how do I now build up a verse that moves into the chorus but I pulled that off with Ara.

On a final note, the point where you started out your career is a place where a lot of young people find themselves in right now. As someone who has achieved some level of success, what advice would you give them?
Irrespective of where we find ourselves, irrespective of what we have, it's just more important that we make the best use of every opportunity. What I've learnt is anybody who really wants something can always get it, you can become whatever.
Posted: at 14-07-2012 04:36 PM (10 years ago) | Gistmaniac