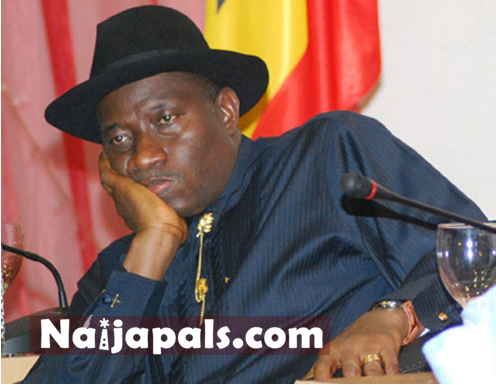 «§» 20 July 2012

The face-off between the House of Representatives and President Goodluck Jonathan continued, Thursday, as some lawmakers served Mr. Jonathan a shocking impeachment warning, threatening to remove him from office if the 2012 budget was not fully implemented by September.


The impeachment warning by the Lawmakers followed a motion by Femi Gbajabiamila, the Minority Leader.

Citing an order of privilege, Mr. Gbajabiamila, a member of the Action Congress of Nigeria (ACN), argued that the president was in negligence of his primary duty of implementing the budget which would have addressed the nation's poor infrastructure.

"The President, by failing to implement the budget as passed by this honourable House, violates the 1999 Constitution and is therefore liable to be impeached under section 143 of the 1999 constitution," Mr. Gbajabiamila said.

The lawmaker said that while the House should respect the President's personality, there was need to mete out the penalty, as a deterrent to leaders who flout the laws.

"Therefore, I want to hereby submit, that come September, we will begin to invoke and draw up articles of impeachment of Mr. President," he declared while receiving a rousing support of members.
Blame Finance Minister
Mr. Gbajabiamila had hardly finished his speech when he was interrupted by Karibo Soalaboye (PDP/Bayelsa), who represents the President's constituency in the House.

Mr. Soalaboye maintained that budget concerns should be laid at the table of the Ministry of Finance.

The Speaker, Aminu Tambuwal, agreed with Mr. Soalaboye and sustained his argument.
Poor budget implementation
The impeachment threat came on the heels of a motion by Albert Sam-Tsokwa (PDP/Taraba) and 20 others on the non-implementation of budgets by the Executive.

Mr. Sam-Tsokwa described the budget implementation as an annual national failure, saying only 30 per cent of the budget was implemented on average.

The motion was widely debated by 20 Chairmen of key House committees, including the Committees on Appropriations, Finance, Works, Agriculture, Customs, Gas, and Petroleum(Upstream).

Mr. Sam-Tsokwa expressed concern that seven months into the 2012 fiscal year, the implementation of the budget, as reported by the MDAs, indicates that the recurrent expenditure is judiciously implemented, while the capital expenditure is abysmally implemented.
Blame Jonathan for PIB delay
Earlier, Mr. Tambuwal called on Nigerians to hold the President responsible for the eventual delay that the passage of the Petroleum Industry Bill (PIB) may face.

Mr. Jonathan was accused of sending the new PIB to the House on a day the chamber was commencing its annual break. The lawmakers commenced their annual break after Thursday's sitting and are expected to resume on September 17.

The decision of the President to submit the bill to the lawmakers, a day to their recess, was criticized with some lawmakers suggesting the bill be rejected.
---
Posted: at 20-07-2012 01:18 AM (10 years ago) | Hero