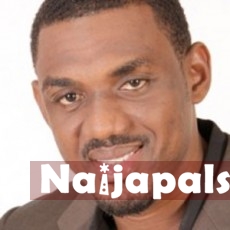 Ghanaian actor, Eddie Watson has visited his family once in Liberia ever since he started acting.

Even though he cares for their needs, his visit was not felt as he went on a project tour with his colleagues for the premiere of 'Single 6', which stares himself, Yvonne Nelson, John Dumelo, Yvonne Okoro, Adjetey Annan (Pusher), Mrs. Beverlyn Baah Afaglo and others.

In a telephone interview with Ms. Caulker Leonora (Eddie Watson's mom), she expressed her dissatisfaction over her son's bachelorhood status, saying "Even though I miss him more, I understand he's working so hard to make ends meet, but that shouldn't prevent him from settling down with a woman.

He has promised to visit us before next month ends and I've asked him to come along with a would-be daughter in-law else I will find him one myself," she laughs.

From a conducted research we discovered that there have been not less than seven movies of Eddie Watson including the likes of "Married but Single", "Desperate Heart" and Destiny Child" that are out in different countries, but not yet in Ghana.

That has made him more popular in other countries, but the entire Monrovia can't wait to see their Leonardo Di Caprio, after a relative leaked the info that Eddie was coming to town.

Ms. Caulker is a pastor at the Bethel Cathedral church in Liberia and will be graduating soon from a two year pastoral diploma program of Ministerial Ethics with her son planning to be there to support his mum.

"My mother is the Pillar behind my success so I can't miss the important day in her life," Eddie said about his intended visit to Liberia.
Problem with this article? Please contact us