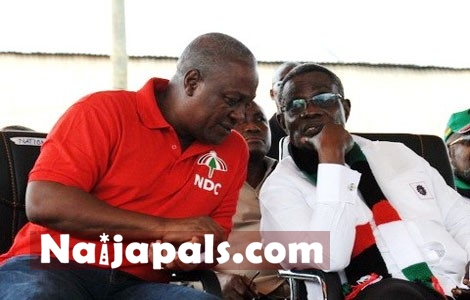 President John Dramani Mahama on Wednesday paid his last respects to the late President John Evans Atta Mills at the Banquet Hall of the State House in Accra.

President Mahama, who arrived at the State House around 1103 hours, dressed in a black suit and tie with his wife, Lordina was followed by Vice President Kwesi Amissah- Arthur and former First Lady Dr Mrs Ernestina Naadu Mills.

President Mahama, accompanied ministers of state, service commanders and some National Democratic Party functionaries, filed past the mortal remains of the President.

The Banquet Hall is draped in the national colours of red, yellow, green and black, as well as in red and black, the traditional mourning colours. The opportunity was then opened for other dignitaries and the public to also pay their last respects to the late President.