«§» 15 August 2012



Zimbabwe – A BULAWAYO woman from Nkulumane 5 high-density suburb, who came home late at night from a party last Saturday and was thrown out of her matrimonial home by her angry husband, had to sleep in a toilet to save her marriage.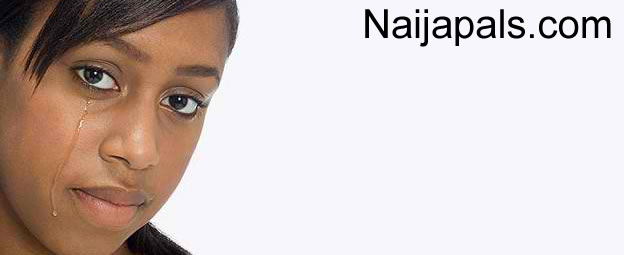 The woman, Mrs Suzanne Moyo, told Sunday News that she did not go to her parents' house or friend's home because she feared that her husband, Mr Nathan Moyo, would think she has a boyfriend and had slept at his house.

"I had no choice but to sleep in the toilet because my husband is a very difficult man. I did not come home late by design but I was held up by a friend who had collapsed and we had to take her to hospital. I apologised and told my husband the cause of my delay but he did not believe me.

"He beat me up and told me to go back to a boyfriend that I don't even have. I chose to sleep in the toilet than to seek refuge at my parents' home or at a friend's because that would have made him think that I was really cheating on him,'' said Mrs Moyo.

Mrs Moyo said as much as the toilet did not reek of human waste she had a nightmarish experience because she was afraid that someone would harm her.

"My toilet is clean so there was no bad smell at all but I had to contend with the hard floor, the cold and the fear that someone would break in and do me harm. But the utmost thing on my mind was that my marriage was on the rocks. I didn't sleep the whole night, I cried nonstop and I was stressed.

"I don't know what happened next, I must have dozed off because the next thing I remember was my husband waking me up and asking me what I was doing in the toilet. I think it was around three or four o'clock in the morning,'' said Mrs Moyo.

After finding his wife miserable in the toilet, Mr Moyo felt pity for Mrs Moyo and took her back into the house.

"He told me to never do that again or he would leave me for good. If I had found a decent place to sleep I am sure I would not be home right now. We would still be fighting over this issue,'' said Mrs Moyo.

Mr Moyo confirmed the incident but was reluctant to shed more light.

"As far as I am concerned that is in the past. What happened happened we cannot keep on dwelling on the past. I don't want to talk about it,'' he said.
---
Posted: at 15-08-2012 06:16 PM (9 years ago) | Hero