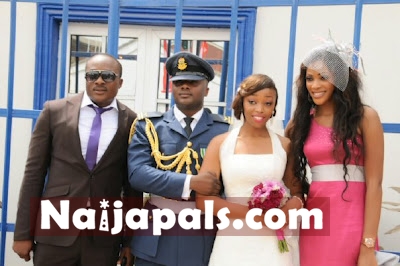 Some new information has been revealed with regards to the murder of 24 year old Cynthia Osokogu daughter of RTD Major General Frank Osokogu. Here is how Bela Naija is reporting the incident:






Quote

24 Year Old Cynthia Osokogu left Abuja in late July 2012 (According to reports, on the 22nd of July 2012). Like many enterprising young people, the post-graduate student of Nasarawa State University was a clothing retailer and had travelled to Lagos to purchase new stock.

Cynthia had been chatting with some new "friends" on Facebook for a few months. In the course of their conversations, they developed a friendship and a level of trust. These young men were also university students, they seemed normal and promised to host Cynthia when she came to Lagos.

There is speculation that they paid for her plane ticket and promised to pay for her hotel as well. Only Cynthia knows if this is true. Whatever the truth is, Cynthia trusted her new friends and had no idea that they had sinister plans.
What we know is that, these 2 young men picked Cynthia up from the airport in Lagos and drove her to a hotel in Festac. At the hotel, they tied her up, robbed her of all the money she brought to shop for her business and strangled her to death.

They then left the hotel and quickly deleted her from their facebook friend list to remove any trace of their connection.
The hotel found her body and since her ID cards and mobile phone had been stolen, they could not identify her or call friends and family.
Her body was deposited in a morgue in Lagos.
All this time, her family and friends were praying for her safe return.

How the Killers Were Caught
At some point, one of the culprits accidentally answered Cynthia's phone and the call was traced to Festac. Therefore, her missing person's police report was submitted to the Area E Command in Festac. This enabled her family to find her body in the morgue and also led them to the hotel.

Using CCTV from the hotel, the killers were identified. According to reports, these two young men are university students who have now confessed that they killed Cynthia and she is their sixth victim – the gang reportedly specializes in luring unsuspecting young women, robbing them of their possessions before killing them. Though there is speculation that their motive was ritualistic, it appears that it was greed and their main goal was to rob and kill. The pharmacist who supplied the drugs used on Cynthia and hotel staff have also been arrested. According to Police spokesperson Ngozi Braide, "Six people were arrested on Sunday over the incident and investigations are ongoing".



As you can see, Cynthia is one of Nigeria's numerous social media generation girls (with BB and a facebook account), this unfortunately led to her demise. It is a warning that no matter how bored you are, you should learn to stay off facebook, ofcourse boredom is the number 1 reason why many people join facebook anyway.

Goodluck in life!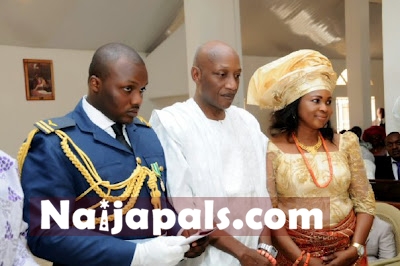 ---
Posted: at 21-08-2012 09:48 AM (8 years ago) | Hero