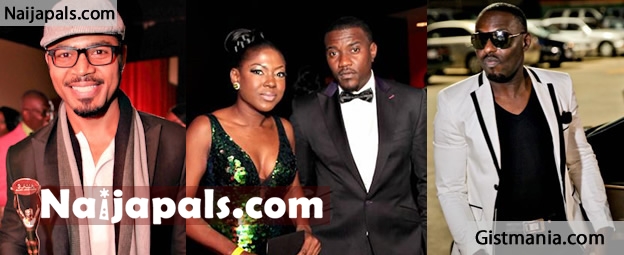 The whole of Houston stood still on October 20, 2012 as Golden Icons had the debut of the inaugural GIAMA Awards Ceremony at the Morris Cultural Center in Houston, TX.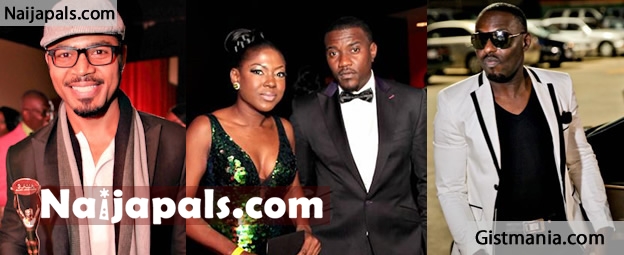 >>>CLICK TO VIEW PHOTOS FROM GIAMA IN HOUSTON<<<

The success of the GIAMA Awards Ceremony is currently the hottest gist in town, with over 1500 fans/guests present, it was noted that this turnout was one that Houston, the 4th largest city in the US has never seen in a predominantly African-dominated event. Fans came from all walks of life and different continents of the world to be part of this day. Furthermore, the A-list celebrity actors and actresses present at the awards ceremony even added another touch of glamour to the event. They include Ramsey Nouah, Jim Iyke, Van Vicker, Desmond Elliot, John Dumelo, Uche Jombo, Majid Michel, Monalisa Chinda, Emem Isong, Frank Rajah, Susan Peters, Chigozie Atuanya, Uti Nwachukwu, Alex Ekubo, Belinda Effah, Pascal Atuma, Oscar Atuma, Chet Anaekwe, and Olalekan Akintunde, just to mention a few.

John Dumelo stole the show of the day as he walked into the Auditorium a couple of minutes late after the event had started, and he was greeted with raves of shout, screaming and applause by his fans. Additionally, the crowd was mesmerized by the attendance of all these top-celebrity artists that were present at the event and further indicated that this is just the first of its kind in the United States.
The performance of the two top US-based comedians; Seyi Brown and Wamilele was out of the world. They captivated the audience throughout the event with their ever-innovative and rib-cracking jokes. To further add more spice to the day, Femi-The Entertainer a.k.a Femi-Obama got on stage and mimicked President Obama in a most captivating and true-to-life manner. Top musician from Nigeria, J-Martins, Liberian-born US artist, Jodi, and Eno Will also displayed an exceptional performance as they entertained the audience with their musical talents.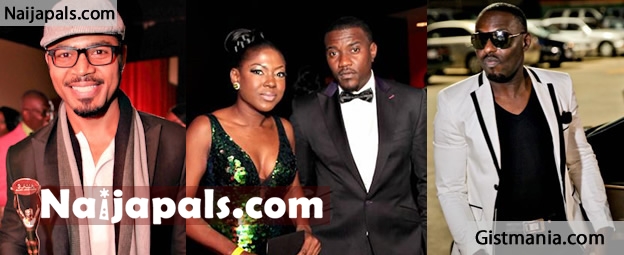 >>>CLICK TO VIEW PHOTOS FROM GIAMA IN HOUSTON<<<

The awards ceremony started with an Opening Prayer and the event was hosted by Nollywood Bad-Boy Jim Iyke, who arrived in style at the event in a MayBach. With Jim's usual swagger and style, he was able to take control of the stage, and keep the crowd entertained as he openly talked about his various Nollywood colleagues; their acts, attitudes and behind the scene happenings while on set, shooting movies. In addition, MTV Africa was present at the event to cover Jim Iyke's reality show "JIM IYKE UNSCRIPTED" and the hosting of the GIAMA Awards Ceremony.
The touch of class, excellence, and professionalism demonstrated by Bode Ojo, President of Golden Icons and the GIAMA planning committee was mind-boggling and it has set the bar for upcoming organizers of similar events. The event was planned by Chioma of Dure Events, a well renowned Event Planner in the United States and Segun Gele, the internationally celebrated make-up and head-gear artist, while the media production was managed by Tosin of T and S Production. Zimbabwean-born Radio Personality based in Canada, MC Bonde did an excellent job with the voice over for the media production.

On the eve of the GIAMA Awards, the Screen Icon Search (SIS) event was held with a sole purpose of identifying and recognizing young and future talents with the right qualities to get into the Nollywood/Ghollywood industry. The SIS was moderated by three top Producers/Directors in the industry – Emem Isong (Nigeria), Frank Rajah (Ghana) and Pascal Atruma (USA). The audition was a day long and after hours of auditioning, the top five winners were selected by the moderators, and they were announced during the GIAMA Awards ceremony. Dianne Yekini, who travelled all the way from London to participate in the SIS event emerged the winner. The top three winners are guaranteed a movie deal with Emem, Pascal and Frank. Later in the evening, a welcome party themed "Meet and Greet" was held at the classy location "Signature Manor" to honor the Celebrity guest and Sponsors of the event, and provide an avenue for them to mingle in a most relaxing atmosphere.

>>>Click here to view photos from GIAMA (part 2)<<<

Posted: at 31-10-2012 07:48 PM (8 years ago) | Gistmaniac